By Johnbosco Agbakwuru
ABUJA – STAFF of research institutes and allied institutions in the country, yesterday in Abuja announced their commencement of indefinite strike action over the alleged non-implementation of agreement they entered into with the Federal Government.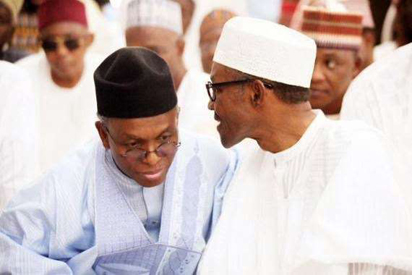 The three unions are Senior Staff Association of Universities, Teaching Hospitals, Research Institutes and Associated Institutions, SSAUTHRIAI, Academic Staff Union of Research Institutions, ASURI, and Non-Academic Staff Union of Universities and Associated Institutions, NASU.
The unions accused the Federal Government of paying lip service to research for development slogan.
This as the leadership of the Nigeria Labour Congress, NLC, has faulted President Muhammadu Buhari on his alleged tacit endorsement of workers sack by the Kaduna State Government.
Briefing journalists on behalf of the affected unions, Chairman of Joint Research and Allied Institutions Sector Unions, JORAISU, and General Secretary of NASU, Comrade Peters Adeyemi, said the strike action began early hours of this morning (Tuesday).
Peters Adeyemi, who is also Deputy President of NLC, said that the endorsement of the mass sack of more than 22,000 workers at once by government that pledged to create jobs was most unfortunate.
He said the NLC would write a protest letter to the presidency the matter.
According to him, "We condemn the President's endorsement of the mass sack. How can a President that promised to create jobs turn around to kill jobs? We have stated this we will not accept these sacks because it did not follow due process.
"The state government claimed that the teachers were not qualified, who employed the teachers in the first place? We doubt the veracity of the examination because government can set the examination for the teachers to fail to justify the mass sack action."
Adeyemi stated that the decision of JORAISU to embark on a fresh strike action was taken after the Federal Government ignored a 15-day strike ultimatum which was issued on 30th October 2017.
He said, "This has been our plight on the issues in dispute with Government and currently all the workers in the Research and Allied Institutions are eager to resume the suspended strike action at expiration of the ultimatum on Tuesday, 14th November, 2017 since Government up till this time has not responded positively to our demand to pay the 12 months salary arrears on Consolidated Research and Allied Institutions Salary Structure (CONRAISS) and implement other issues as agreed upon in the interim report of the Presidential Committee."
The unions urged Federal Government to respect the content of the interim report of the President Committee and pay the 12 months salary arrears on CONRAISS to the workers of the Research and Allied Institutions and stop paying lip service to issues affecting the Research and Allied Institutions in Nigeria.
End.