By Sebastine Obasi
NIPCO Plc said it is committed to education, especially in its host community as part of its corporate social responsibility initiatives through facility upgrade and co -curricular activities in primary schools in Lagos state.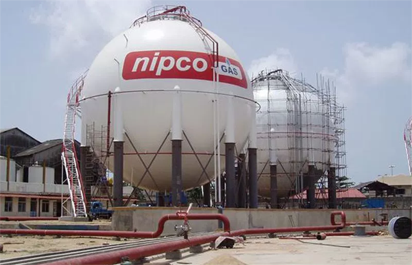 Chief Corporate Affairs Manager of the company, Mr Lawal Taofeek stated this at the Lagos State Universal Basic Education Board [SUBEB]   Sports Festival / Merit Award for primary school pupils and teachers in Apapa sponsored by NIPCO.
He explained that NIPCO has over the years embarked on series of facility upgrade in primary schools in the state especially in the organization' host communities with Apapa Nursery & Primary School and Ijora Oloye Nursery and Primary schools being some of the beneficiaries.
"We see our interventions in education and sports as a social investment which will pay off greatly in the standards of education and sports development in the LGA in particular and the state in general", he said.
Lawal who represented the company's Managing Director, Sanjay Teotia at the twin event which attracted large turnout of pupils and teachers said the sponsorship is in line with the organization long standing cordial relationship with the public.
NIPCO, he noted, places high premium on youth development through sports and good learning environment for pupils especially at the foundation levels – nursery /primary stages.
Earlier the Secretary of the State Universal Basic Education Authority, Apapa LGA, Mrs. Olawepo Fausat said the event was organized to further motivate staff in primary schools in the area as well as provide avenue for sports development.
Olawepo noted that the sports meet facilitated by the company   provided a platform to showcase talents and   help youths re-direct their minds from social vices to becoming world beaters in competitive sporting endeavours.