By Afe Babalola
But who is teacher properly so called?
A teacher properly so called is that man/woman who is trained in the art of teaching, especially in the art of imparting knowledge to students in different schools starting from primary to tertiary institutions. But today, teaching is peopled by non-professionals and that is why the quality of graduates has fallen.
To be a teacher properly so called, there are certain parameters and perimeters that must be in place. They include, but are not limited to the following: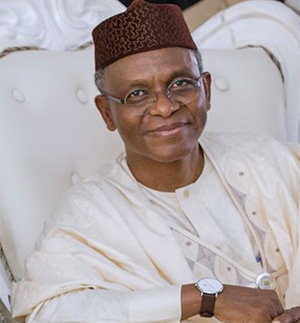 A teachers must have quality education
He must take teaching as a vocation
He must be master of the Subject Matter
He must be interested in the art of teaching, not seeing it as means of making ends meet
He must be able to arouse the interest of their students
He must be able to keep them awake during the duration of their class
He must keep a Register for attendance
He must prepare their lesson notes in advance
He must give advance notice of the Subject Matter to enable their students prepare ahead and do some research
He must be timeous in class
He must know the names of all the students in their classes
He must be apostles of the 3F's: he must be firm, frank and friendly
He must be able to use modern teaching equipment, including the Interactive Boards and all forms of ICT platforms.
He must be audible
He must ask questions as this will prevent students from sleeping in class
They must be confident
He must key into the vision of the Founder by enforcing the rules, regulations and conventions of the university as the VC and the Provosts/Deans cannot do it alone.
He must not stay permanently in front of the class. They must move round
He must be affectionate and approachable
He must be disciplined
He must be well-dressed and clean
He must keep records of what they do
He must be original and innovative.
He must be cooperative and collaborative
He must move with trends
He must give assignments to their students
He must encourage tutorials and research.
Aside from poor or inadequate qualifications many teachers in the public sector have abandoned what should be their main preoccupation for trading. Thus it is not out of place to find teachers selling clothing items to fellow teachers or in some instances even selling other items to their pupils! What kind of academic work can take place in such environments?
Unfortunately some of the practices highlighted above have found their way to the nation's tertiary institutions. Many teachers spend more time in other businesses than they spend in the work. There have been reported cases of employment of some University Lecturers whose credentials were later found to have been fake or doctored. Unfortunately, many of such quack teachers had worked in school and teaches for many years turning out graduates before the discovery of their fake certificate.
Some Lecturers using the poor funding of the Universities as excuse decided to make the preparation, printing and selling of handouts their main occupation to the detriment of the diligent discharge of their duties. Purchase of these handouts became the only way by which a student could be guaranteed a pass mark in any particular course. It did not matter to these lecturers that these so called handouts were simply reproductions of decades old lecture notes utilized by successive generations of lecturers. In recognition of the malady sales of Handouts were subsequently banned in some institutions.
The way out
As a way out governments at all levels must follow the example of the Governor of Kaduna State by paying close attention to the decline in the standard of teaching. Government must also adopt policies which will aide teachers to better perform.
Productivity & Promotion:
Promotion must be based on productivity. The practice whereby teachers are promoted Private based on the number of years on a grade level without reference to their productivity must be discontinued.
Teachers' welfare:
Government must ensure regular payment of salaries and give incentives to teachers who excel in all areas. For example at Afe Babalola University, monetary Awards are given to teachers who excel and whose performance have been confirmed by students themselves. Incentives like these will make everybody happy and encourage teachers to put in their best. Government must also set aside money for training and retraining of teachers. Right from the inception, Afe Babalola University has embarked on an Annual Teaching Method Programme where NUC and UNESCO have been partners. A special fund must be set aside for teachers development.
The place of parents & teachers:
Government must ensure that teachers communicate with parents and guardians by giving results timeously at the end of each term and session. The training of students is a joint project between parent and teachers.
All these parameters put together will produce teachers properly so called. It is only then that we can change the face of education and entrench quality and functional education and restore the lost glory of education in Nigeria.