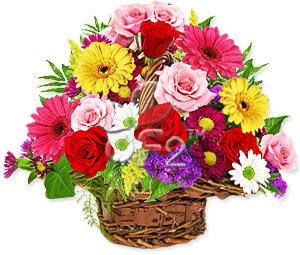 By Janet Adetu
Steps to Giving & Receiving Flower Etiquette
Flower power, what is the reason and what is the season?
Flowers one thing I see that many people take for granted, but the same one thing that can give any environment a complete face lift. Flowers have the power to create a great first impression for any country attracting tourist and travellers to a country for the first time.
An estate beautified with flowers will surely attract buyers and residents. Of course in your home both in your garden and placed internally flowers give that extra sophisticated look that can turn heads as well as attract positive comments.
My favourite hobby is collecting Orchids, I have a few hundred in my collection. My passion for being around flowers is overwhelming. Orchids are a rare and unique specie of flowers which I grow in just charcoal. They are rugged gems that are beautiful, elegant and spectacular. I appreciate the fresh serene environment that they provide in my home. I do not need to have green fingers or be an expert gardener to be able to do this. A dose of regular watering and feeding is all it takes and you will witness the transformation yourself.
Flowers mean different things to different people, depending on the environment, the season and the occasion. Some see flowers as being quite frivolous, a luxury and irrelevant to their cause. I see this partly to do with the fact that today flowers are pretty expensive or the exposure to nature and beautification is just not there.
Well it goes without saying no matter the place I believe flowers really do have significant power; they are symbols of love, affection, appreciation, gratitude, sympathy, beautification, congratulatory and well wishes, It is always great to know what flowers can do for you. It is not by accident that we see flowers in hospitals, hotel front desks, at weddings, funerals, celebrations and presented to people as gifts, this is because of the emotions attached to them and the feelings they erupt. It is good etiquette to understand the true mode of giving and receiving flowers if not for today maybe for the later future.
Whether you are giving or receiving flowers, they signify a positive image which you want to be a part of. Read on to see my brief guidelines on Giving and Receiving Flower Etiquette.
Giving Flowers
When it comes to presenting someone with a bouquet of flowers this is usually prominent during the season of Mothers; Day, Valentine's Day, Birthdays, Graduations and Appreciation moments.
Identify Appropriate Colours
Some seasons are associated with colours like the famous red for Valentine's Day. At times it is nice to choose from the colour preferences of the recipient especially if you are having a special bouquet made for you. Note though that flower colours do have their limitations too.
When choosing flowers try to avoid those bunches that have completely blossomed. The tendency is that they have been in the water for over three to four days as such will not last longer than a couple of days before wilting.  Ensure the flowers are fresh meaning buy the bunch that has buds yet to open. You can also tell from the greenness of the leaves and the bottom of the stalks.
Watch out for dangerous spikes on the flower stalk, have them pruned off by florist. If you are not aware these spikes do prick badly, so ensure your bouquet is held with a cellophane wrap for convenience.
Identify flowers with pleasant attractive scents that would be appealing to the recipient. If you feel that there is a possibility of an allergic reaction to the scent then settle for fragrance free flowers.
A good florist will arrange your flowers well, however to create a good first impression add that little extra touch of raffia, bowed ribbons, a flow box or vase and spice it up with a note, or box of chocolates or a gift (optional).
The ideal is for you to opt for the florist to deliver to the recipient on your behalf. However if you do purchase flowers you must consider how soon you will deliver them. They cannot stay in the car for upto 3 hours you will need to deliver the flowers a soon as possible to avoid wilting or heat destruction. Alternatively keep them in a fully air conditioned room until you are ready.
Receiving Flowers
Receive the flowers with enthusiasm and joy
Acknowledge receipt always if delivered in absential
Place the flowers directly into a vase of water
Place the vase where there is sufficient sunlight
Keep flowers away from any hot environment, keep cool always
Return the kind gesture with a gift too especially if it is Valentine's Day
Change the water often to allow flowers to last longer
Appreciate your flowers, make them have a significant value to you
Remember cut flowers do not last for very long, enjoy them for as long as they are still alive. Treat them with a lot of tender loving care (TLC).  Good Luck!!!