BY ROTIMI AGBANA
Budding Nigerian afro-beat cum highlife singer, Chiedozie Promise Ohams, also known as 'Doche', has released visuals to his debut single titled 'Hustle'.
Shot and directed by ace music video director, Adasa Cookey, 'Hustle' gives room for Doche to further embrace and harness his vocal competence; as he sings his heart out on the song.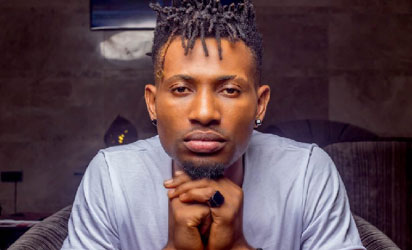 With a unique blend of afro-beat and highlife sound, the video is laced with a catchy hook and commendable verses; ultimately making it a potential club hit.
The video depicts a lavish Doche demonstrating how life's "hustle" and "bustles" eventually paid off with sexy ladies dancing in a club-like setting.
He described the video as one of his favourites in recent times, boasting that the shoot was a memorable one.
He said, "This jam is more than lit! I want all my fans to have a feel of the vibe. I also advise that people take some time to enjoy themselves while they hustle because all work and no play make Doche and every other person dull."