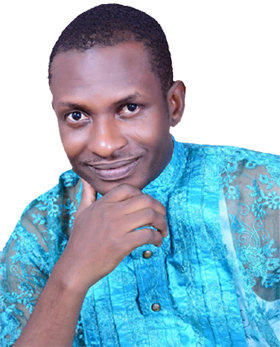 Dr Harrison Aja Ejiroghene
Dr. Harrison Adja Ejiroghene is contesting on the platform of All Progressives Grand Alliance, APGA. He is a medical doctor and the Coordinator of Delta Central Comrades. In this interview with our correspondent, Anthony Arugba, he speaks on his decision to go into politics, plans for the local government if given the mandate and other sundry issues.
Please, could you tell us a little about yourself?
I am Comrade Dr. Adja Harrison. I was born on March 3, 1982, to the family of Chief Oghenevwogaga Adja, who hails from Oria-Abraka and my mother from Unume-Ovu both in Ethiope East Local Government Area of Delta State. I had my primary and Senior Secondary School Certificates in Eku. Then I gained admission into the Delta State University, DELSU, Abraka, in 2002 through Pre-degree as a Mathematics student; I was faced with the apparent appearance of oppression as a remedial student, an issue I handled to the admiration of my co-students, thereby earning me the General Coordinator position of Pre-degree in 2002. In 2003, I gained admission into the university as a Mathematics student with one of the best results despite my busy schedule as the General Coordinator of the programmme. I eventually became the best student in Mathematics. I secured admission into Medicine and Surgery in 2004 and in 2006 I contested for SUG President as a medical student and I became the first medical student to become SUG president. I served as acting NANS/JCC Chairman, Medical Students Hall Chairman, Senate Member of NANS, PRO and President to various organizations among other positions
Could you explain some of your ugly experience during your university days?
I have always hated oppression. I could remember vividly, my first day in DELSU, I had issue with a lecturer who was trying to do 'corner marking' and I confronted him and at the end, I was able to make a difference. From there, I became the general coordinator of 100 level, coordinator of my department, Medicine and Surgery before I became the SUG President of DELSU in 2006. I had problems while in school, I was rusticated twice. In 2008, I was rusticated because of medical students' struggle. Again, there was a time the university wanted to withdraw some students from the university because they could not pay their school fees, but I stood against it. I told the then Vice-Chancellor and some lecturers that it was because they were given scholarship during their time that is why they were unable to appreciate the fact that it was difficult to pay school fees. I advocated that, rather than withdraw the students, they should not be allowed to see their results after the examination until they pay the fees and on this note I was rusticated in 2011. All of these challenges have prepared me for the task of contesting for the position of Ethiope East local government chairman.
What was your most recent challenge that triggered this move to go into politics despite being a practicing medical doctor?
Earlier this year, I noticed this incessant attacks by suspected Fulani herdsmen and it seemed to be going on repeatedly, unabated. So I asked what the local government was doing to address the situation. Also, Member representing Ethiope East constituency in Delta State House of Assembly was doing everything possible to address the situation, but seemed that the more he worked, the more the situation got worse. In view of this disturbing atmosphere, specifically, on May 16, 2017, I led a protest in Asaba, with Comrade Kelly Efemena Umukoro and other comrades and my head was broken, but the next day the Delta State Police Command mounted checkpoints along the river banks and today the problem is history. In fact, one of the SSS personnel approached me and said, " We have never heard or seen where a medical doctor is leading a protest", but I laughed. On my decision to contest for this position. I reached out to the local government chairman and told her that 'For there to be continuity and a future for the local government, please, call the youths and technocrats who are brewing with ideas let us sit down and draw a blue print for the next three years' and she consented. Afterwards, a week passed by, I did not hear from her,so; I sent her a message on WhatsApp but no reply and three weeks later the opportunity presented itself for me to contest for the local government chairman. One thing I have realized about politicians is that they are impervious to knowledge and the only thing they are concerned about is adding to their pockets. I told myself that most I be a critic all the time; why not go in there and show them what I have been trying to say; why not effect the change from the inside.
What are your specific plans for the local government if given the mandate?
My ultimate goal is to restore power back to the people. If you listen to Donald Trump, you will realize that he is talking about restoring power to the people. Let the people come together, let them tell you what they want to be done in their communities. I will form a blue print for them. My plan is that within the first one month, I will call everybody together and we will design a blue print on how things ought to done within the next three years and we will start working immediately. We will also have a team that will be collating issues so that it doesn't look like after the blue print we become stagnant. Another issue is this, the local government is supposed to be grassroots representation of the government. Local government takes charge of primary health care, but if you observe primary health care in Nigeria is dead. Primary health care is supposed to cater for sicknesses like Malaria, Diarrhea, Typhoid and they are supposed to be treated free. This is the original plan of primary healthcare, it is for the poor who cannot afford good healthcare services. When you call local government chairmen about this issue, the next thing you will hear is that there is no money. Let us be realistic, you collect money from market women on daily basis, store owners and transport operators. My question is, what do they do with all these money? I want to say this, we can generate funds but we are not doing it. We have arable lands in Ethiope East. If you look at Israel, it is a desert, but they don't import food. They converted their dry land into arable land. We want to harness this potentials in Ethiope East. We can produce tomatoes, onions, groundnuts. In fact, Ethiope East was producing groundnuts at one time, why did we stop? We have a brewery in Eku, but it is dead. Why can't we revive the brewery? My dream is not to only call technocrats within, I will also reach out to our people abroad and tell them it is time to build our home. Of course, I know another problem with those our people outside is their lack of trust in the government. So we will build trust in them so that they can invest in the local government and when you invest in your home, you remove people from the streets and crime reduces. Once we can reduce unemployment rate, then we will have succeeded in reducing insecurity. Another thing is to know our monthly wage bill so that we don't owe worker's salaries. We will work out a progressive plan of payment.
What do you hope to achieve in the next three years, if given the mandate?
Firstly, we intend to become self reliant. Secondly, we hope that most of our youths knowledgable in producing candles, soaps, polish among other things will become producers of these things. We intend to see our brothers and sisters in Diaspora investing and growing our economy in Ethiope East, thereby increasing our Internal Generated Revenue, IGR. We hope to see to it that our local government workers are paid as and when due. Also, an improvement will be effected in our primary healthcare system so that our people can have access to quality primary healthcare at no cost. On primary education, I want you to cast your mind back to the 70s and 80s when there was no private schools. The primary schools were standard, but today, our primary schools are in a sorry state. How did we get here? I have discussed with a professor of education and he is currently working on how we can improve our primary school situation.
What is your message to Ethiope East indigenes come January 6, 2018?
I want our people to know that there is a new order now. The old unproductive order of some group of persons sitting in one place to dictate our future is over. This is the era we must all go out and vote and not only to vote, we should stay there and defend our votes. Let us see how it will be rigged. They have enslaved us for too long. If you stay at home, they will continue to dictate our future, but if you are on the field such will not play out.