The Adamawa chapter of All Progressives Congress (APC) has confirmed the receipt of the resignation letter of former Vice President Atiku Abubakar from the party.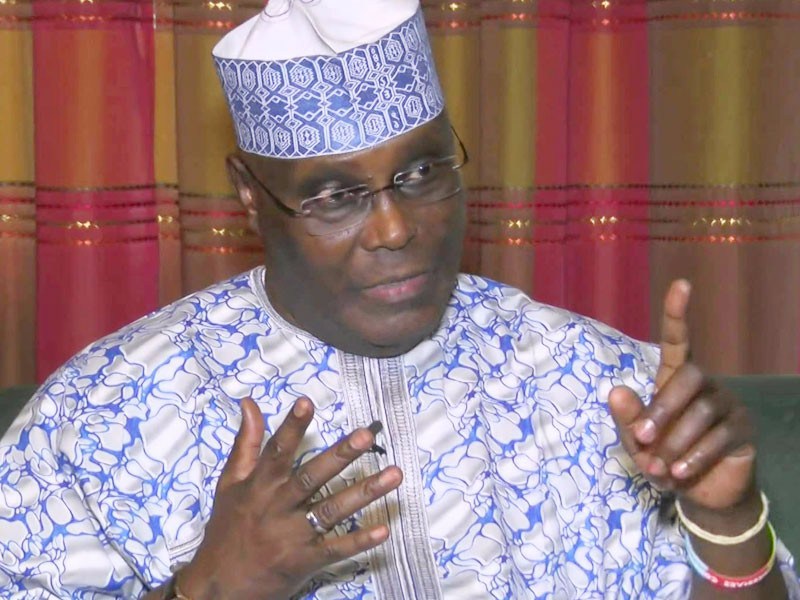 The State Secretary of APC, Alhaji Saidu Nera, confirmed the development on Sunday in Yola.
Nera said he was yet to get the letter but the party officials of Jada 1 Ward in Jada Local Government Area where Atiku registered had told him that they received the letter.
Meanwhile, the former Vice President, who on Friday announced his decision to leave APC, has arrived in Yola where he is now engaged in series of meetings with Peoples Democratic Party (PDP) officials at all levels who keep trooping to his house to woo him back into the party.
The former Vice President had so far met with Adamawa PDP executives at all level as well as state chairmen from the six states that constituted North East, including the National Vice chairman North East of the party.
Commenting on the meeting between Atiku and the state executives of PDP, the State Secretary of PDP, Alhaji Abdulllahi Prambe, said the meeting was fruitful.
"Our meeting with him has been fruitful and from his body language he will soon return to PDP," Prambe said.
Prambe said that it would be a big boost to the party at the state and national levels when Atiku finally returned.
"With Atiku, the party will carry more weight and more people will also troop in," Prambe said.
When contacted on developments, Atiku's spokesman, Mr Paul Ibe, declined to comment.