IN the beginning: I grew up in close knit family. I am the first child and a role model to my siblings. My father played a significant role in my life that shaped the way I relate with my peers. I competed keenly right from primary school to the university level, and performed excellently both in academic and social life. During my growing up years, I learned resilience and integrity, and utmost dedication to whatever role I find yourself.
Software development, like most of the tech industry, is dominated by men. What's the most challenging part of this fact for you as a part of the ALAT team?
As a lady, once you are focused and you know what you want, you always forge ahead, despite all odds. Your passion for technology and succeeding will also increase your drive to compete effectively with the men in tech. Because of the agile environment and working with millennials together with the culture, it created room for balance and easy approach for everyone to interact, innovate and build together. This is no challenge because men like to explore and I like to explore. So I explore a lot but I have my breaking point and my limit.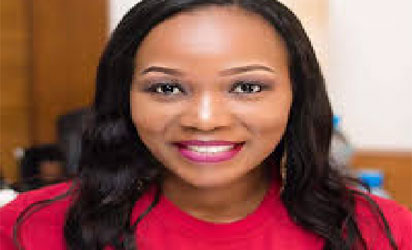 Women in tech typically have to deal with issues their male counterparts may be unfamiliar with. For example, balancing domestic life and work. How did you achieve that?
Once you are able to prioritize and delegate some of your domestic chores, it will be easy. Now technology has made it easy, we have Taxify and I don't have to drive myself, we can order home made meals, we have pick up dry cleaners and so on. Technology is to be used to your advantage as a woman and I don't joke with it. Technology is an enabler so use it to support your lifestyle and your family.
In addition, the children of these days are technology savvy and advanced. So, my son and I even have conversations around new ideas on how to push ALAT forward. It's just amazing; so whilst I am bonding with my kids, I can also put my ideas together. And thanks to my husband and family, who have been very supportive and understanding.
What influenced your decision to work in Fintech?
The economy is going digital so I want to be part of it. People are revealing smart homes, smart TVs, smart cities and so on, and I want to be a part of this change in Nigeria. So, I was excited when I was selected to manage the creation and launch of ALAT, the first fully digital bank in Nigeria.
Are there any women in tech you look up to or maybe have been mentored by?
I admire Sheryl Sandberg, the COO of Facebook. She has been able to help create women inclusion in tech. In her book, Lean In, she has shown us how women can work and still lead at the same time. This book has inspired me to be better; to run a successful team at home and at work. It has taught me how to set the balance between work and the home front.
What can Nigerian women in tech do to find a good work-life balance?
The first and major thing is to always prioritize both at work and at home. Focus on the important tasks and ensure you deliver. Always communicate with your husband and children. Carry them along in all your plans and don't leave them hanging or asking questions. You should also make it important to hang out with family and friends, once a week. Develop yourself personally and do things that motivate you so you can develop yourself
On gender diversity
Yes. When we were developing ALAT, we had quite a number of ladies as part of the developers. All recruitments are done without bias to gender. In fact we love it when we have more women on the team.
As one of the key creators of ALAT, could you explain more on it?
ALAT, a fully digital bank of it is own, is no doubt, a mile apart from typical banking apps, as it comes with so many firsts. For instance, being the first bank that enables a customer carry out ALL banking transactions without having to enter a bank, which makes it very appealing to the large percentage of people with aversion to banking halls, right from account opening and verification. In addition, smart phones mainly drive ALAT and you needn't have a PC. Anybody with a smart phone can fulfill transactions from the sanctuary of their homes.
Aversion to banking halls
Once you open an account via the ALAT app or website, you can upload the requested documents and request for a debit card right away. True to the promise, your debit card gets delivered to you within 2-3 days so that you have no reason to visit a branch. Well, there's actually no branch to visit, just one head office in VI, Lagos. However, if you need to make cash deposits, you can do so at any Wema Bank branch nationwide.
ALAT operate a 24 hours customer service system that can be reached via email, phone or social media Imagine the cost a Nigerian bank can save by not having a physical branch where hundreds of thousands are burnt in diesel monthly.
We could see a bank that offers the best deals in the country, encouraging the unbanked population to get onboard, thereby helping to increase financial inclusion and growing the economy. This is the future of banking – no branches that struggle to make enough profit to cover their running costs. Wema Bank, Nigeria's oldest indigenous bank has taken the future in its hands by setting up ALAT, Africa's first fully digital bank. The story is just starting.