By Chris Ochayi
THE Electricity Distribution Companies, DISCOs, have disclosed that they installed 612,552 meters in different parts of the nation targeted at enhancing power distribution over the past four years.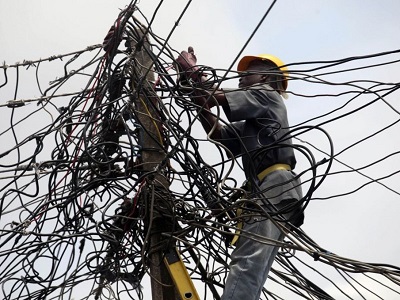 Despite this feat, the DISCOs lamented that they have been misrepresented before the public on the issue of tariff, metering and load rejection.
The Executive Director, Research and Advocacy of the Association of Nigerian Electricity Distributors, ANED, Mr. Sunday Oduntan, who revealed this at a workshop organized for the Energy Correspondents in Abuja, said DISCOs alone should not be blamed for the flaws in the power sector.
Oduntan pointed out that for the power sector to be effective, there should be transparency on business dealings of the DISCOs, Nigerian Bulk Electricity Trading, NBET, Transmission Company of Nigeria, TCN and Generation Companies, GENCOs.
He called for their books to be opened to the public so that people could know where the problem in the sector was coming from.
Speaking further on the theme: "Challenges of the Nigerian Power Sector", Oduntan canvassed for synergy among the stakeholders in the Power Sector for improvement of electricity supply.
The workshop that was sponsored by the ANED and MacAthur Foundation was meant to expose the challenges as well as the rot in the sector.
Oduntan, who made presentation of what he called "Case study on journalistic misinformation, stated that there was so much misinformation in the Power sector, viz-a-viz against the Distribution Companies.
According to him, the Distribution Companies have been misrepresented before the public on issue of tariff, metering and load rejection.
According to him, a meter, which cost is put at N70, 000 installed for a residential customer with a monthly vending bill of N2, 000 would take DISCOs 19 years to recoup it investment.
He said that the business environment in the country is so difficult to the extent that only two out of the 11 distribution companies can conveniently pay their workers' salaries as when due.
Arguing that the DISCOs have injected fund into their business since 2013, he said that they have installed a total of 612,552 meters.
He insisted that the companies the major constraint to investment in the sector is lack of cost reflective tariff since there has been embargo on tariff increase since 2015.
Oduntola recalled that part of the $1.4billion that the paid for the Power Holding Company of Nigeria (PHCN) assets was used to pay off the workers.
The ANED commended the administration of President Muhammadu Buhari, which he said has been more committed to the development of the power sector than the previous ones.