By Emma Una
CALABAR—No fewer than 17,000  school children in primary and junior secondary schools  across the 18 local government areas  in Cross River State are being fed one meal a day during school hours through the Federal Government's school feeding programme.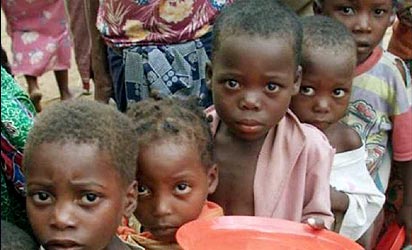 Mrs  Marian Uwais, Special Adviser to the President on National Social Investment who disclosed this in Calabar, also  stated that 16, 000 households in six councils of the state were receiving the sum of N5,000 each  from the Conditional Cash Transfer scheme  of the government which is part of the social welfare  project  of the government  to cushion the effect of hardship on the poor and zero income earners in the country.
She said that Cross River State was doing well because all the  four social investment schemes: N- Power, Conditional Cash Transfer, Artisans Loan scheme and the schools feeding progaramme  are  all functioning  in the state which was why the National Social Investment Office chose the state as host for stakeholders operating the programmes  to interact and find a benchmark  to address the issues facing the scheme in the state  alongside others.
"No fewer than 4,500 graduates from Cross River State  are participating in the N-Power programme with majority of them working as teachers  in schools and others as agriculture extension workers while the remaining number is functioning as environmental worker force   and they are  all doing very well and the state is being supportive which is  quite  commendable," Uwais stated.
She stated that any state that plays politics with any of the  programmes would lose out because the target is to address the needs of the people and not about advancing the interest of any political party which is why Cross River,  a People's  Democratic Party, PDP,  state is being given adequate  attention with plans to upscale  up the number of beneficiaries   in the different programmes in the state.
According to her, the programme is a Federal Government scheme and does not discriminate between indigenes of a state and visitors and so long as they are resident in the benefitting state, they should not be excluded  or discriminated against during the collation of data or  list of beneficiaries for any of the schemes