By Obadiah Mailafai
OUR current national prevails remind me of the mythical two-faced Roman god, Janus, the god of war who presided over both conflict and peace. When I reflect on Nigeria's unfolding drama, I think of Janus as wearing two faces, one denoting tragedy and the other, hope.
Nigeria has been a great disappointment to its citizens and teeming millions of unemployed, desperate youths.  After fighting a bitter civil war in which no less than a million souls perished, the problems that triggered that bloodshed are still very much with us. After earning about US$1 trillion from oil since the 1980s, our people are poorer than ever before. About US$400 billion of our patrimony has been.
After spending over $20 billion on the power sector, most our people live in darkness. After a staggering US$25 billion spent on Ajaokuta Steel, our country does not produce the steel and metal works that should form the basis of a massive industrial-technological revolution.
Boko Haram insurgency, bloodthirsty Fulani herdsmen and other rural bandits, kidnappers, armed robbers, ritual killers and highwaymen have taken over our cities, towns and villages. We are a people acquainted with grief, mired in sorrow, blood and tears – a land of no tomorrow. And the ethno-regional divisions have deepened more than ever before.  We have become strangers to one another.  Thus is our tragedy.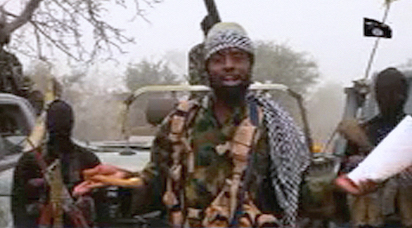 But there is also the face of hope. With our immense natural resources and the giftedness of our people, Nigeria has the wherewithal to be a first-rate technological industrial state. Nigeria is a microcosm of Africa. All the colourful races of our immense continent are represented in this beautiful country of ours. As the great Albert Einstein once remarked, God does not play dice with the universe.
God did not make a mistake in putting together the Babel of tongues and nationalities that make up our great country. He wants to see whether our motley of tribes, working together, could build a great nation that will be a shelter and source of pride to our 2 billion black peoples; whether the government of the people by the people for the people will endure on these resplendent shores.
Despite the tragedy, I see a great light on the horizon. My hope is based on what I know about the innate generosity and can-do spirit of the great Nigerian people.
Nations, like individuals, have a vocation. The tragedy of humanity is that many people will go to the grave without ever having discovered their purpose in life. Happy is the man or woman that has discovered their mission in life; happy the nation that knows its vocation within the temple of humanity.
When you talk to any American, you are left in no doubt that you are meeting the denizen of a great country. America's founding-fathers envisioned theirs as the exceptional country – the country of freedom and abundance. The British will tell you that theirs is the land of hope and glory, the New Jerusalem that will defend the liberties of the English people for as long as humanity endures. The French have always seen themselves as the guardians of universal civilisation – le pays de liberté, egalité et fraternité.
The influential French agronomist René Dumont famously declared that the nations of Africa are uniquely without ideals.  Cobbled together by the greed of foreign imperial powers, we are fictitious nations with no sense of common mission or destiny. This is why our jobless youths today have no ideals other than their favourite football team — Manchester United, Chelsea, Arsenal, Barcelona, Real Madrid – and music, cultism, drugs, prostitution and MMM scams.
The mission of our generation is to rediscover our national purpose and collective destiny. We need a new coalition of enlightened leaders who believe in One Nigeria and can wield the courage to articulate a vision of a New Nigeria based on the values of positive science, solidarity, enlightenment and civilisation.
We need to continue the dialogue on restructuring. But we must eschew all bitterness and rancour. We should also not overlook the fact that we have enemies abroad who are scheming to see that Nigeria collapses. Many of the troubles we face have been manufactured by foreign powers.
Late elder statesman Yusuf Maitama Sule told us about the remarks of a European leader when he and Shehu Shagari were sent on a diplomatic mission to canvass support for the Federal Government against Biafra:
"….let me tell you, we do not care about you, all we care about are your resources for us to develop our economy, we would not mind a lot of you being eliminated. You Nigerians are a peculiar case; you have the population, resources and we know your resources more than you do know about them. All you need in Nigeria is a fairly long period of say ten to twenty years and you will be able to make it.
You will become a very strong economy, will join the economic powers, but you need that period of uninterrupted peace and stability. But we will not allow it because within that period, you will use your brains, and Nigeria has got brains.
You will work hard and you are hard working people, you will exploit your resources and you have them in abundance and you will develop your economy.  Developing your economy needs market and you have no problem with that because of your huge population, in addition, you will have the entire West African region as your market.
If that happens, you will be a thorn in our flesh; we would lose our source of raw materials because you would be using them in your factories. We would lose our market because you will be the market and also get other markets in West Africa. So, even after your civil war, we would create one problem after the other for you so that you may not enjoy the peace and stability that will enable you to develop and become such a strong country."