The Ibidunni Ighodalo Foundation (IIF) has concluded plans for its maiden edition of the Parent-in-Waiting Conference, which holds on Saturday, September 9 at the Shell Hall, Muson Centre, Lagos.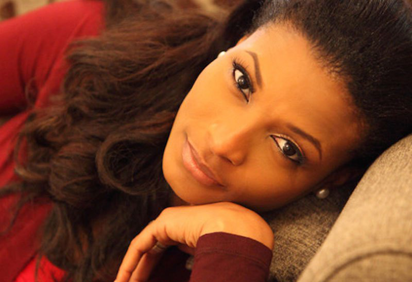 The conference aims to create awareness on the rising cases of infertility; its early detection, causes and treatments as well as alternative methods of conceiving such as In-Vitro-Fertilization (IVF), egg donation, surrogacy and adoption. It will feature seminars and plenary break-out sessions led by medical experts and testimonies from couples that have waded through the trying waters of infertility. There will also be free health screenings and counseling sessions for couples. The foundation also provides the necessary psychological and spiritual support to help parents-in-waiting deal with the pressures they face along the journey to conception.
Recipients of the 2017 IIF Fertility Grant will be announced at the conference. This year, the foundation will award grants that cover funding towards fertility treatments of various kinds to 10 couples. In 2016, the foundation partnered with certified fertility clinics in Nigeria to provide fertility services to 28 couples. Success stories from the first batch include 15 successful treatment, five confirmed pregnancies, one successful delivery and a set of twins- (two) adorable baby girls.
The conference is free and eligible to singles and married. Registration closes on September 8.
Mrs. Ibidunni Ighodalo, founder of the IIF and her husband, Pastor Ituah have been parents-in-waiting since they got married in 2007. Doctors have told them that they would not have children unless they seek treatment through assisted reproduction, but they choose to believe God that they will have their children. She said, "I made up my mind to stop worrying over childbearing and to just keep trusting God while helping other couples through their own fertility journey."
IIF is a pioneering work as there is currently no other charity with similar objectives of educating people and promoting other forms of becoming parents and providing a spiritual, mental and psychological support system for couples/families. The importance of IIF as espoused by Ighodalo is to help address the prevalence of couples in this situation, while providing enlightenment on the causes of infertility and ways it can be dealt with.
She explained why she started the IIF. According to her, "I have met women who only needed one round of treatment. The only thing holding them back was either the lack of finance or the psychological support to go through it. At that point, I decided to stop thinking about myself and start trusting God for the capacity to help these couples fulfill their dreams of having their children. As we wait for our own miracle, I would help couples going through the same challenges by providing spiritual, financial and psychological support. I want people to see couples-in-waiting as blessed mothers and fathers. As part of our plans to raise awareness on issues pertaining to fertility and bring hope and joy to many homes, we have partnered with a number of fertility clinics with high success rates that are willing to help with discounted costs for treatment. We also have partner organisations that help subsidise other medical bills. Parenthood is a reality that should not be denied to every couple that desires it."
Ighodalo is not new to charity. She described herself as a great supporter of a motherless babies home called, Heritage Homes, and as one who is actively involved in Lydia Grace, a foundation for socially challenged women. Working for this particular charity demands that she goes out on the streets (sometimes at night) to engage, re-form and re- habilitate delinquent women.