By Ben Agande & Victor Ahiuma-Young
KADUNA – Secretary-General of National Union of Textile and Garment Workers Union, Comrade Issa Aremu, has advocated that governors who are unable to protect lives and property of their citizens should be impeached.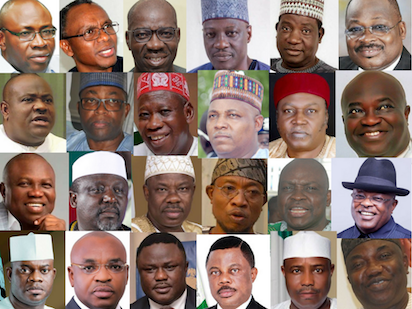 Speaking at the wake for the former First Deputy President of the National Union of Textile and Garment Workers, Comrade David Kerigbo Ugondo, in Kaduna, Aremu warned that if all tiers of government failed to put an end to endless wastage of lives by criminals and bandits in the fullest of times, workers would be forced  to stay at home until their lives were protected.
According to him, "incidents of armed robbery and kidnapping, armed attacks at home and along major highways are killing Nigerians more than HIV/AIDS."
He regretted that Nigerians were more secured at independence in 1960 than today, adding: "It was a paradox that with a serving president, vice president, ministers and governors, local governments chairmen, community chiefs and security agencies, Nigeria lacks governance, with respect to security of lives and property as contained in 1999 constitution."
He said Ugondo, 67, was brutally gunned down alongside three others, including an army officer, by suspected armed robbers during an attack along the notorious Kaduna-Birnin Gwari Road in Kaduna State two weeks ago.
, Aremu observed that humans were now endangered species in Nigeria, saying this is unacceptable and a shame.
"Without an official declaration of war, Nigerians daily die  in the   hands of armed robbers and criminals. Road accidents and incidents have turned homes and work places to sudden mourning points,'' he lamented.
He said there should be "consequences" for those elected and appointed to protect Nigerians in any security system failures, adding that it was time for "governors who cannot protect   lives and properties" to   be impeached.
He said all governors took oath to implement 1999 constitution, which says ''the primary purpose of governance is security and welfare of citizens".
"Commissioners of police under whose commands robberies occur frequently should be   removed and   prosecuted for negligence, while those who prevented crime and apprehended crimimals should be promoted, honored and properly rewarded,'' Aremu said.
He said 2019 elections should be based on who was capable of protecting Nigerians against untimely deaths, whether caused by  cholera, malaria, typhoid or kidnappings and armed robberies.