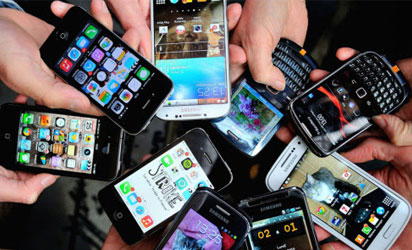 Smartphones
By Prince Osuagwu
IF the yardstick to measure divide between the rich and poor in Nigeria is through smartphones, the line is becoming thinner everyday as several smartphone makers try to release entry phones with high end specifications.
The only option that keeps the line very legible, no matter how thin, is cost. Nigerian mobile phone users still acquire smartphones at a relatively high cost. In recent times, it has been attributed to either cost of manufacturing, importing the devices, distributing them or all of them put together, considering the country's forex policy and general economic situation
However, that myth is what Google, Japanese smartphone maker, Freetel and their Nigerian partners MTN Nigeria and TD Mobile are threatening to break with the ICE 2 smartphone.
The phone at N13,000 ( $13) price tag is expected to erase that thin line between the poor and the rich considering that in terms of specification, features, architecture, software, standard and general quality, it is not any different from high end phones in the market.
Joining ranks to officially launch the smartphone in Lagos recently, MTN and TD Mobile, expressed the hope that the middle class Nigerians have at last, got a common market with their high and stupendously rich class, as everybody will find pride in clutching the phone due to its quality and aesthetic design
At that price also, the partners believe the smartphone will increase the pace of smartphone penetration in the country. Powered by Google's latest Android operating system – Android 7.0, the ICE 2 comes fully equipped with the latest software and security updates including Google Play Protect: a newly-developed software which continuously works to keep one's device, data and apps safe.
In addition, the smartphone is pre-loaded with MTN's latest apps including MTN Music Plus.
According to MTN's Chief Marketing Officer, Rahul De, "We are excited by this partnership because our focus over the years has been on connecting millions of Nigerians to each other and the world, thus expanding access to information, entertainment and endless opportunities. The affordable and innovative ICE 2 takes us further along this journey, allowing more Nigerians make the transition to smartphones".
Also speaking at the event, Managing Director, TD Mobile, Mrs. Gozy Ijogun, disclosed that the launch of the ICE 2 is a fitting testimony to the company's landmark strides in making ICT products and devices accessible, affordable and usable across Africa.
She said, "Since inception, TD Mobile has been the leading driver of smart devices penetration in the West African sub-region. The launch of the ICE 2 resonates with our mission of spear-heading a technology revolution in Africa and further shows why we have remained in the forefront of bringing the best and latest technology products to the sub-region."