By Chris Ochayi
THE Federal Government has commenced work on Environmental and Social Impact Assessment, ESIA, Study on the second 330 kilovolt (kv) transmission line from Ikeja West in Lagos to Sakete in Benin Republic.
The project under the West African Power Pool, WAPP, with support from New Partnership for Africa's Development, NEPAD, and the African Development Bank, ADB, would be ready by 2021.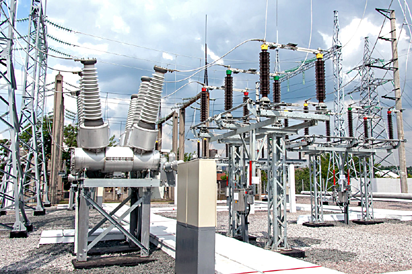 Interim Managing Director of Transmission Company of Nigeria, TCN, Mr. Usman Gur Mohammed, disclosed in Abuja that the TCN is targeting 20,000 megawatts transmission capacity in the next three years.
Mohammed, who is also Chairman of WAPP said, "The second 330kv Ikeja West transmission line to Sakete in Benin Republic is necessary as the first could soon be constrained by the demand for more power from the Nigerian grid increase."
The WAPP project will have the ESIA study conducted in six months, construction will take another 24 months and should be ready by 2021, Mohammed said. He said TCN is no longer the weakest link in the sector's value chain as TCN now has a robust rehabilitation and expansion plan that has been endorsed by the Ministries of Power and Finance and international donors.
According to him, "TCN is no longer the weakest link in the power value chain as it is fast tracking the implementation of many power projects. The transmission rehabilitation and expansion programme seeks to expand the grid to about 20,000mw in the next three years."
Speaking earlier, the Permanent Secretary at the Ministry of Power, Engr. Louis Edozien said: "The ministry's primary responsibility is to satisfy the electricity needs of Nigerians. We are committed to integrating the international electricity market but our primary responsibility is to satisfy Nigerians. Currently Nigerians are not satisfied.
"I use this platform to emphasise to CEB that the electricity debts that have accumulated needs to be settled quickly. It helps us explain to Nigerians why we should expand the supply by doing this kind of project.''
He said the Electricity Generation Companies, GENCOs now
have 7,000mw capacity but the Electricity Distribution Companies, DISCOs are doing around 4,600 capacity Consequently, he said with projected rise in generation, the GENCOs can export the surplus electricity generated through WAPP to neighbouring countries that need the energy.
In his remarks, Director General of CEB, Dr Karimou Chabi Sika lauded the project saying it provides an opportunity to sustain the West African nation system.