"It is the Devil; I won't do it again," said a 30-year-old driver, Khamis Umar, who was sentenced to three years imprisonment for raping an eight-year-old girl.
A Jos upper area court sitting in Kasuwan Nama, Jos North Local Government Area, passed the sentence, yesterday.
The presiding judge, Mr. Yahaya Mohammed, handed down the sentence after the convict pleaded guilty to a one-count charge and begged for leniency.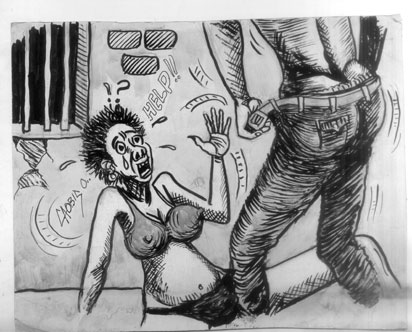 He begged: "It was the devil that pushed me to do it. This is the first time and I will not repeat it again. Have mercy on me."
Mohammed, who did not give the convict an option of fine, said the sentence will serve as a deterrent to other would-be offenders.
The prosecutor, Inspector Hasiru Ibrahim, had told the court the mother of the victim reported the matter at 'B' Division Police Station on July 27.
Ibrahim said the complainant observed that her daughter could not sit properly and was also screaming in pains anytime she wanted to sit.
The prosecutor said the mother inquired from the minor the cause of her severe pains.
He said the girl told the mother that the accused took her to a farm behind his house and asked her to remove her clothes.
Ibrahim said the victim told the mother that she declined the request, but that the accused forcefully removed her clothes and raped her.
The prosecutor said the offence contravened Section 283 of the Penal Code.