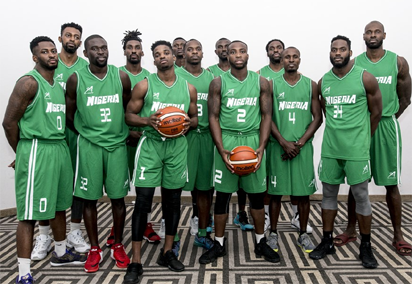 D'Tigers Photo credit: Fiba.com
As the 2017 FIBA Afrobasket men championship dunked off Friday night in Tunis, Tunisia defending champions D' Tigers have been tipped by Mark Mentors of Abuja coach, Daudu Adeka to successfully defend their title.
D'Tigers dug deep to beat hard fighting Cote d' Ivoire 78-77 in their opening game. However, Adeka reasoned that the team will get better with forth coming games.
"The Cote d'Ivoire team is obviously a big test and for D'Tigers to pull through in such dramatic style is a good omen, they need more defensive ball play in the future, Adeka said.
"For me they are still a team to beat and I see them winning the title again.
Against the Ivorians Team Captain, Ike Diogu proved his worth by leading the floor with 31 points eight rebounds in the 33 minutes he spent on the court.
The Ivorian resilient would not go unmentioned as they nearly took the game when they were up 74-69 with three minutes left for ball play.
Meanwhile, in other matches played in the first group, Mali outscored Congo Democratic, 87-82; Egypt thrashed Mozambique, 75-47 while Angola beat Uganda, 94-89 after overtime.