By Morenike Taire
Dear Sir,
It is with a very warm heart that I write this letter of welcome to the commander-in-chief of our Federal Republic. Our army is in tatters, but that does not remove from the importance of this unique and extraordinary role.
We know this now, more than at any other time, because when you were away, we were afraid. There were those who threatened to balkanize the country before your return, and we could easily have fallen over the cliff's edge after that.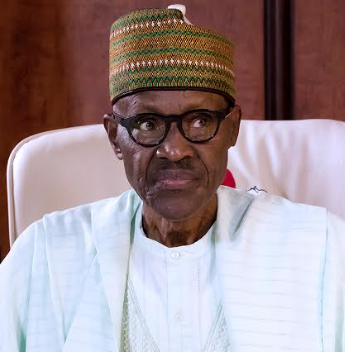 There were fights and abductions; lies and dubious deductions. More sadly still, there were those who expressed hopes you would never return, and that you would not get over your health challenges. The war against corruption went into a coma, then died a premature death as no one was stoking the fire to keep it warm or administering the injections. Of course the anti-corruption war on social media continued, but it is not that one we are concerned about.
I see that area father man- that traitor man who is more sympathetic with the Yorubas and Northerners than he is to his own people's battle for self-determination- beat me to writing you a letter; but better late than never sir. He dwells, in his letter, on all kinds of irrelevant issues, some of them outright lies. He speaks, for instance, of the ongoing industrial action embarked upon by the Academic Staff Union of Universities, ASUU, as though it were you who made all the failed promises and signed all the MOU's they are shouting about.
He even went as far as alleging that no Nigerian university is in the top 20 in Africa, when everybody knows the prestigious university of Ibadan has been consistently amongst the top 15 for years now. Whoever does the rankings clearly do not take into consideration silly benchmarks such as the frequency of ASUU strikes.   Yet, they carry them out routinely every time they need a break. Have they ever heard about folks of the National Assembly going on strike? Those lecturers need to learn a thing or three.
But I digress. Some people are saying, your Excellency, that your speech sounded like a coup d'etat. It is either they have forgotten what 'fellow Nigerians' coup d'etat speeches sounded like, or they are simply being mischievous. How many of them could have tried that nonsense with Abacha or- for that matter sir- the Idiagbon administration?
Your tough stance on destabilizing forces and enemies of the state are most welcome. It is in a foolish man's house that children are allowed to do what they like without fear of repercussion. We all look forward to the legislation against hate speech.
In fact, it would have been better if it can be backdated sir. People should be punished for all their hate speech present as well as past, including those who are trying to turn Aso Rock into a zoo- talking about rats, rodents, hyenas, baboons, snakes… all in one place!   Except that we have not been told who to be reporting to sir.
Your Excellency, it is obvious that one area in which the ruling APC got it right is by matching you with the pastor, professor Osinbajo, who was the best president- sorry, acting president- we could have had in the circumstances. He represented you well, and was as loyal as those who know him well expected him to be. No surprises there. After all, as they say, great minds think alike.
He was also more action than talk, but you know what they say about the quiet types sir. They ply you with sweet talk and all the information you do not need; yet are silent about the information you really need.
We hear that so many of our best national relics are in London sir, and those without vision feared you would become one of them if you were not urgently shamed into coming back home. That level of disrespect was unnecessary, your excellency, and a lot of the blame can be put at the door of the professor, who communicated to us virtually in monosyllables when it came to matters concerning your health.
Bad health is not something to be ashamed of, or for which anyone should be blamed. Your Excellency, whoever is blaming you for your poor health should live forever if they can. Even the famous Fela, who nicknamed himself  Anikulapo  (the man who has death in his pocket), eventually packed up after a brief illness. The problem is that we are not being carried along regarding the nature and causes of your illness sir.
This state of affairs portends some clear dangers. First of all, it denies you the privilege of receiving treatment from a Nigerian doctor here at home. Secondly, the silence on this matter is heating up the already fragile polity as the entire charade is being construed as politics.
And finally, may we humbly clarify sir- is the professor still the acting president?
God bless you, sir, and God bless the Federal Republic of Nigeria