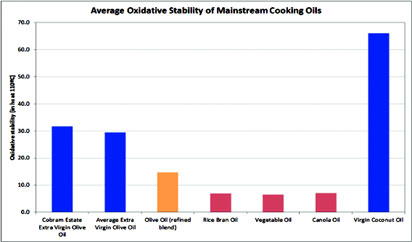 …PZ, Raffles & Sunseed top market
By Princewill Ekwujuru & Destiny Eseaga
PRODUCERS of vegetable oil are now positioning their products based on consumers' health consciousness, while paying attention to product repackaging and visibility. Brands produced along the lines of these elements of marketing are not relenting on their various positions, making price differentials insignificant in the race for top contenders in the control of market share.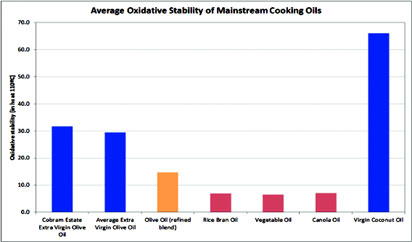 Also multiplicity of product sizes across brands, a move that has bridged affordability gap between the rich and poor consumers, has made competition stiffer while minimizing the impact of price differentials. These elements have pitched producers' against one another, thereby forcing them to scramble for space in the vegetable oil market. The producers have also embarked on promotional drive based on health messages, repackaging and availability to enhance consumer attention and acceptance.
These developments have, however, heightened competition among the major brands such as Mamador and Devon King produced by PZ Wilmar Limited, a subsidiary of PZ Cusson Nigeria Plc; Sunola, produced by Sunseed Nigeria Limited, Grand, a product of Grand Cereals and Oil Limited, and Power Oil, a product of Raffles Oil LFTZ Enterprises.
Market contenders
Other market contenders include Nosak Group, producers of Famili pure vegetable oil, Sidex Nigeria Limited, makers of Lesieur pure vegetable oil and other foreign based products that have found their way into the Nigerian market like Wesson canola oil, all have kept the vegetable oil market rumbling. Vanguard Companies and Market  (C&M) findings showed that of these numbers, three vegetable oils, Devon King, Mamador and Power Oil have emerged top as market leaders, which has paved way for the  partitioning of the  market.
These developments have pitched the manufacturers along the line of product heath benefits, attractive packaging and availability in the market, making manufacturers deploy these marketing mechanisms to retain existing and prospective consumers. C&M findings also show that buying of vegetable oil is a class thing in the market as some consumers prefer the top three as premium brands.
Consumers' reaction
A  sample of opinion conducted by C&M on vegetable oil preferences in some parts of Lagos showed that consumers are being conscious of the type of vegetable oil they consume, which has invariably led  to research on the claims by some of the brand owners. Mrs. Constance Nnadozie's views ran contrary to other consumers, saying she uses    the three brands inter-changeably depending on the one available at a particular time, but noted that  Sunola  oil  bubbles when fryingwith it, while  Power  Oil  gets congealed when it comes in contact for too long with cold item or when put in refrigerator.
More of the respondents preferred Devon King, Mamador, Power Oil, Sunola and Grand. Between them, they control about 65 per cent of the market when distributors' responses to issues of preferences are considered. The rest of the brands are also said to be making significant inroads into the market share of the leading brands. It was observed that majority of the respondents' preference for  Devon King  stems  from the  fact that  it has developed a household name, making strong loyalty to the brand.
According to one of the consumers, "Devon Kings Oil has been the best. It is everywoman's choice, it has grown to become a generic name for vegetable oils." An entrepreneur, Mrs. Elizabeth Iwu, who is into production of hot pepper sauce, YesChilli, said Devon King  has been the preferred oil used for producing the product. "I have been using Devon King after trying some others which did not give me the expected result in the manufacture of my product."
According to Ambrose Ezeji, a restaurant operator at Isashi, Iba area of Lagos, some of the vegetable oil producers have come to understand what the significance of packaging and quality can do to a business. He said Power Oil pioneered the pillow pack (sachet) market. While noting that overtime packaging has been a major challenge in the vegetable oil industry, "they have all overcome it." He added: "Before now, they never wanted to deviate from their traditional ways of packaging their products, transiting from tin gallons, to plastics is a step that has revolutionalised the industry."
Mrs. Ayoola Idowu, a house wife who has tried two of the products, Devon King and Sunola, said Sunola  brings out bubbles when frying with it, a situation that led her to stop using it, but noted it is among the best brands in the market.
On her part, Mrs. Adejumoke Adekunle, noted that Power Oil turns black after using it thrice, depending on what it is fried with. She said, "if you fry 'panla' fish thrice with Power Oil it becomes dark," a situation she said has pushed her away from the brand.
Manufacturers speak
An employee of one of the leading vegetable oil manufacturers who pleaded anonymity said: "what consumers are saying could be true, but the choice of vegetable oil depends in part on how you intend to use it in the kitchen. That's because different brands of oil are better suited to different culinary uses, and some cooking methods can actually destroy much of the goodness in some brands. So it pays to inform yourself before you buy.
"There are numerous factors that affect an oil's stability (i.e. how fast it oxidises), including how refined it is and its proportion of saturated and unsaturated fats. The barbecuing and frying process (often using oil) will make the food brown, producing these chemicals called AGEs," he stated.