Four suspected bandits have been burned alive and their bodies displayed in public in what an official called "people's justice", after a wave of violent robberies in the Democratic Republic of Congo.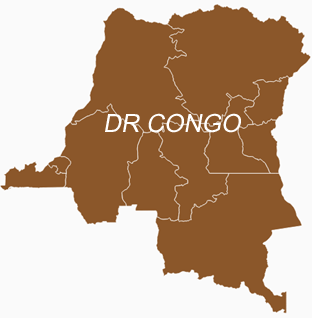 Public anger has been rising after frequent reports of armed robberies in the country's second-largest city Lubumbashi over the past month.
In the latest act of violence, a couple was killed in their shop in Lubumbashi on Thursday, a police official said, just a day after the charred bodies of four suspected bandits were seen displayed in a street in the Tabac Congo district of the city.
"The population burned four armed criminals alive," local resident Kalunga Mawazo said.
Provincial police chief General Paulin Kyungu confirmed the lynchings and condemned "this people's justice" against the four.
A police uniform was placed next to one of the bodies, in what Kyungu branded an effort to discredit his police officers in their fight against crime.
"We're angry," one resident of Tabac Congo said. "The bandits work in tandem with the police. We decided to take charge with people's justice."
Neighbourhood youths put up barricades, burned tyres and shouted slogans against the government, an AFP correspondent said.
Public anger has been fuelled by resentment against the regime of President Joseph Kabila, who has been in power since 2001 and has refused to step down despite constitutional limits.
AFP