By Joseph Undu
Rotary Club of Lagos Palmgrove Estate is targeting  1,500 less privileged Nigerians for free cataract surgeries even as it has concluded plans to provide laboratory materials for 50 schools in Lagos.
President of the Club, Rtn. Atul Kshetry who disclosed these in Lagos during the official visit of the District Governor (Dist 9110), Rtn. Dr. Wale Adewale Ogunbadejo  in company of his wife Rtn. Ann. Olufunmilayo said  the cataract surgery camp, popularly known as Mission for Vision will take place from November ending to early December 2017 .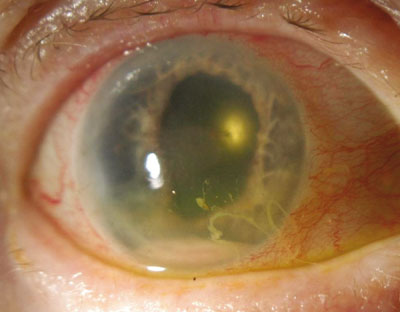 Kshetry said the screening expected to start from October would have at least 10 Rotary Clubs belonging to District 9110 in participation with Rotary Club of Lagos Palmgrove Estate.
He said the programme would be the 10th year of conducting the camp, which has given new eyesight to over 15,000 patients suffering from eye conditions free of charge since inception.
He explained that the laboratory project when completed would benefit at least 25,000 students in the first phase.
The Club plans to refurbish primary health centre, vocational training, blood donation camps with a target to organise donation of 1000 pints of blood in this Rotary year in collaboration with Lagos State Blood Transfusion Service, artificial limb donation and Health camps which are some of the other projects that shall be implemented in the current Rotary Year."
He said the club has its own Clinic where artificial limbs are provided and fixed on a daily basis.
The  District Governor, Dist 9110, Rtn. Dr. Wale Adewale Ogunbadejo who launched the star project of the Club tagged "Mission for Vision 2017" advised members to make Rotary attractive to the youth and always tell Rotary story.
themselves order than leaving it to some people who  don't know much about it.
He appealed to the Donor community to continue to support the Mission for Vision Project so that the club can continue to offer free cataract surgeries to the needy and underprivileged.