By Evelyn Usman
A middle-aged man who has been chained for 18 months in an apartment at 18 Damigoro street in Mushin area of Lagos , was Wednesday released by policemen attached to Area ' D' command, Mushin.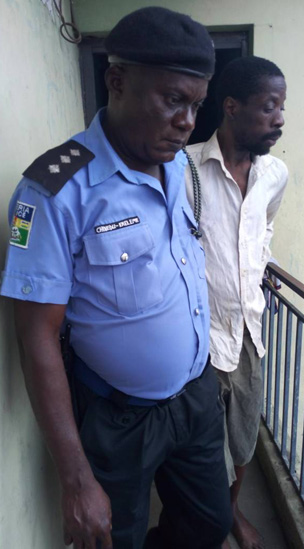 Acting on intelligence, policemen led by the Area Commander 'D" Bayo Olasoji, an Assistant Commissioner of Police, stormed the building at about 1.30pm ,where the victim identified as Bolaji Sholola, was found in a room which was emitting an offensive stench. On closer observation, he was discovered to have been feeding on his faeces .
Upon inquiry, Shoola's 85-year-old grandmother , told policemen that the victim was mentally deranged, adding that he was chained in order not to go astray .
She further stated that the action was taken in order to administer treatment on him as well to prevent him from attacking residents.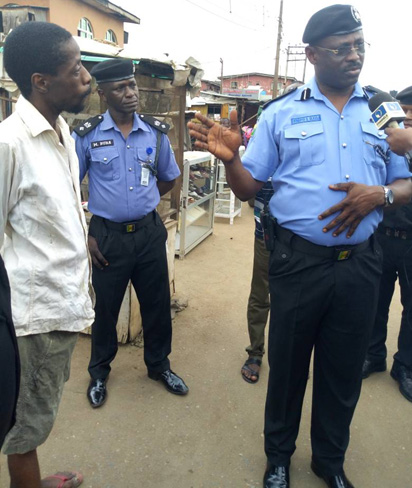 But Vanguard learned that the victim gave accurate response to questions posed at him by policemen.
ACP Olasoji, immediately directed that he should be unchained and thereafter gave him a change of raiment before he was transferred to a Psychiatric home in Yaba , to ascertain his mental stability.
Residents throng the area on sighting police presence, giving different versions of the incident.
Subscribe for latest Videos