By Naomi Uzor
Nigerian Content Development and Monitoring Board, NCDMB, has commended  Chevron Nigeria Limited, Hyundai Heavy Industries, HHI, and Dorman Long Engineering Limited, DLE, for complying with the Nigerian Oil and Gas Industry Content Development Act.
Speaking at the graduation ceremony of  72 students, Monitoring Supervisor for NCDMB, Mr. Adike Kopiam, commended the graduands on their successful completion of the training programme in partial fulfilment of the requirement by the Nigerian government under the Nigerian Oil and Gas Industry Content Development Act for the development of human capacity relevant to the industry.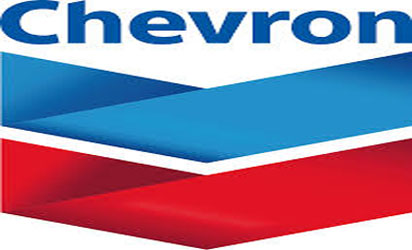 He said Chevron in conjunction with HHI sponsored the three-month programme, facilitated by Dorman Long Engineering Limited.
He noted that NCDMB has a mandate to drive local capability, capacity development and that much effort had been expended by Chevron, Hyundai Heavy Industries and Dorman Long Engineering to conduct a successful training programme.
He urged the graduands to build on what they had learned.
According to him, the Human Capacity Development Initiative Training, HCDIT, included courses in Project Management and Non– Destructive Testing, NDT, Training.
A graduating ceremony for the trainees was hosted by the facilitator company, Dorman Long Engineering at its Agege facility.
Kopiam also thanked all the companies that worked together in making the training programme a success.
He further recommended that although job offers are not promised with the training, any trainees who are a match for any opportunities in the participating companies should be considered by the companies as possible hires.
In his speech, Mr. Iroegbu Obiora representing Chevron, expressed his pleasure at the success of the training programme.
He opined that the trainees had been elevated to higher skill level with the knowledge gained through the training.
In his view, notwithstanding the stiff competition in the job market, they are all employable and would be an added value, in the industry today.
He encouraged the graduands to step out of their comfort zones while job searching particularly now that they have been further equipped with the specialist skills.