By Emeka Obasi
My mood is so bad at this time in what sounds like a suicide mission embarked upon by compatriots who were forced into a fatal search for oil at a time the Federal Government is drumming diversification of the economy into our ears.
Losing 18 soldiers in one battle is calamitous. Add that number to the 33 civilian fighters and 17 others that were massacred by Boko Haram in an ambush last week near the Lake Chad basin. We should all be in mourning. Those men should not have died. My submission is that we wasted them.
What is the big deal about oil exploration when we have not benefited from the resource more than 60 years after it was discovered in Oloibiri? As shameless our  leaders are, we have become a major oil producing country that exports and imports oil at the same time.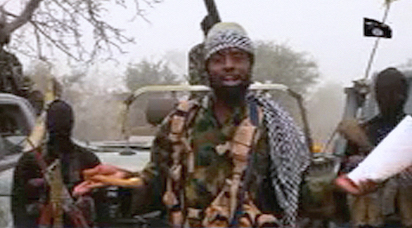 This rush of going to explore oil in the North is nauseating. It is not in anyway going to help the economy. It is all about politics of the stomach. Oil blocs will be shared among a bunch of billionaires whose best will be to leave the people more pauperised. The degradation that will set in is a bigger issue.
In this instance, I do not want to heap blame on Boko Haram. We were all told that the group had been sacked from Nigerian territory. We now  know the truth. Boko Haram fighters were on their own  until we sent these oil prospectors to their den. And they reacted violently.
I have a feeling that some politicians are bent on ridiculing the military through this insurgency in the North-East. Our soldiers, our pride. They have been reduced to a rag tag Army. The same Army of Gen. Johnson Aguiyi-Ironsi, the first African to command United Nations troops. The Army of Gen. Isaac Chukwukadibia Obiano,  the first UN Under Secretary for Defence. The Army that produced Brigadier Zakariya Maimalari, one of the first four Africans to train at Sandhurst.
Nigerians proved their mettle in Liberia and Sierra Leone. Nigerian officers trained Zimbawean officers, polished Rwanda generals and mentored Zambian pilots. Generals Maxwell Khobe, Abdu Rahman and Luka Nyeh Yusuf were service chiefs in Sierra Leone and Liberia respectively.
Boko Haram has been made to humiliate the Nigerian Army. Never in our military history have our brave fighters been so cannibalised  especially after Lt. Gordon Ezegbuna was brutally murdered in the Congo in the early 1960s.
Those who send our fighters against Boko Haram should know they made it possible for the dreaded group to thrive. Some of those who have emerged leaders from the North since 1999 are worse than bandits. They have done virtually nothing to empower the people.
They should show me the mansions Sir Abubakar Tafawa Balewa built for himself in Lagos or the ones built in Kaduna by Sir Ahmadu  Bello. The duo were busy toiling for the North and did not steal from the Commonwealth. Most of the good things you find up North were done in the First Republic.
The Sardauna relied on groundnut to develop the North. He did not benefit from this present laziness called oil. All some governors do today is do nothing all day, go to Abuja, collect free oil cash and party all night long. And many of them benefited from the Sardauna's wisdom.
Let me bring in Aminu Kano. He said: "What you need is education. Once you get it, ignorance would melt away, the light that had been hidden from you all along will begin to shine brightly and you will find the path to freedom of  oppression, injustice and servitude".
Aminu Kano tried to liberate the Talakawa. By 1959, he was a member of the Federal House. The man was Minister (Federal Commissioner ) of  Communications in 1967 and Health from 1971. Go to Kano today, you will not see a tower belonging to him or to Maitama  Sule who had become a minister in 1954.
Muhammadu Ribadu, Zanna Dipcharima, Inua Wada, Shehu Shagari. They all were First Republic ministers and even Shagari later became President. They did not make billions. They worked for the North. They encouraged Northerners to acquire education. They wanted the North to compete with the South.
It is a shame that over 60 years after Russell Aliyu Barau Dikko emerged as the First Northerner to graduate as a medical doctor, the North is still looking for students interested in studying the course. It is a shame that 50 years after Miss Dora Maude Miller left as Principal of Girls Secondary School, Minna to become North Central State Commissioner for Health and Social Welfare, in 1967, many girls in the North are still not exposed to Western Education.
Northern leaders were visionary in the past. They encouraged education. Governor Kashim Shetima Ibrahim was a member of the Ashby Commission on Higher Education and played a huge role in the founding of the Ahmadu Bello University. Ahmadu Coomas ie, the first Northerner to become a Resident and also Permanent Secretary later, attended Roman Catholic School, in Kumasi Ghana.
Today, some Northern leaders watch as the young ones they have failed to educate, go about burning Christian churches and schools. Education is key. The abandoned children find more attraction in Boko Haram and very soon, those who failed to improve their lives will be their target.
Simply put, our leaders murdered those soldiers, oil workers and University of Maiduguri escorts. That expedition was not necessary. We have not been able to manage the oil produced down South. They have left undone those things they should have done, thereby creating insurgency. And now they want us to blame Boko Haram.