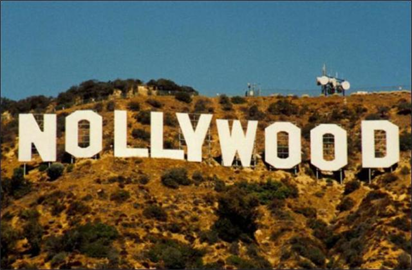 Nollywood
Some indigenes of Badagry on Thursday visited four locations at Iyana Ipaja, a suburb of Lagos ,where"Jemeji'' a soap opera and an indigenous movie series on Badagry, one of the five old divisions of Lagos State, is being recorded.
"Jemeji'' meaning "Turn by Turn'' series; which is promoting the culture, language, arts and he way of life of the people of Badagry has been on air through DSTV since December 2016 .
Prince Adeyinka Amosun, the Director of Lagos Operations, Federal Radio Corporation of Nigeria (FRCN), who led the delegation on tour of the sets, said that Nigerian cultural heritages, languages and arts have not been exploited to their fullest.
Amosun commended Sanchez Aghahowa, the Creative and Executive Producer of the movie, for initiating that kind of soap opera on Nigeria's culture and traditions in general and Badagry in particular.
"There are many unique cultural heritage sites, languages, and diverse cultures and traditions in Nigeria that can be projected to the outside world.
"We need to make families sit and watch our own local contents and make them stay and learn our languages and ways of life; that will help build our society again.
"We need to drum it into the ears of the young generation that our culture and languages are spring board they need to make it not other imported cultures,'' he said.
He noted that the United Nations Education, Science and Cultural Organisation (UNESCO) had done its research and came up with its findings that confirmed that children could speak 15 languages at a time.
"We need to key into that.''
Another indigene of Badagry on the entourage, Mrs Funmilola Olajide,;Director Quality Assurance Office in the Ministry of Education, Lagos state, said that the school curriculum needed to be updated every time.
"We need to input the learning of different languages into our curricular, most historical heritages need to be maintained and used as history to teach the children.
"We need to improve the quality of education; update the school libraries for better learning and do a lot of research in our languages to find its English meaning.
"It will help the young ones, mostly to be able to understand what we are talking about,'' he said.
Sanchez Aghahowa, the Creative and Executive roducer of "Jemeji'' said that what informed his doing a series on Badagry was because of a documentary he edited about the town.
"It was interesting to me and I asked the person where he got the materials from and he said it was from Badagry. I have always wanted to do films on minority tribes, not popular in the media.
"Our cultures are often times ignored because the mainstream media in Nigeria described: Yoruba, Igbo and Hausa as the only popular three tribes that seem to represent Nigeria,'' he said.
The producer said that he and his team went to understudy the people of Badagry and had a feel of what was happening there before embarking on shooting the series.
He said that he would run 260 episodes, but" I would have to shoot in Badagry if the episodes are about finishing; it is a pretty big crew of about 200 people.
"So moving them from Ipaja to Badagry is a very herculean task. It is costly and stressful. Amenities are lacking, some areas do not still have electricity.
"There is lack of good security; we encounter them in the course of our jobs, in carrying our equipment around. And a huge logistical challenge anytime we want to shoot,'' he said.
Badagry played a very vital role in Nigerian history. It was a slave trade route. It has Mobee slave Museum; Badagry is known for its coconuts beaches.
It was a big slave point for French Saint-Domingue, today's Haiti. The main God of Haiti official religion is Vodun and which is called Ogun-Badagry.
Badagry has a traditional ruler called Wheno Aholuship, with title of the Akran of Badagry and has seven white cap high chiefs.