…says exam bodies leak questions hours before exam
…says Nigeria is producing killers
…ATSO, DSS to work together to curb exam malpractice
By Kelechukwu Iruoma & Happy Ekeyede
AS examination malpractice continues to be a stumbling block in the development of education in Nigeria, debates have been ongoing among concerned stakeholders in the sector on how the menace can be curbed.
Major examination bodies have been accused by the National President, Association of Tutorial School Operators, ATSO, Mr. Dotun Shodunke, as the bodies encouraging examination malpractice in Nigeria. He said that until these bodies put their houses in order, many Nigerian students will continue to score grade 'A' in their examinations.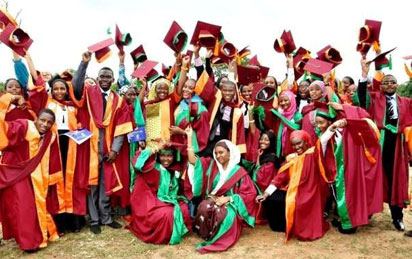 "Nigeria is producing killers rather than doctors, and engineers, among others, due to examination malpractice," said Shodunke at the inauguration ceremony of newly elected members of the association in Alimosho Zone 2, Lagos. He said tutorial centres operators came together to form the association to contribute their quota to ensure that examination malpractice is curbed in the sector.
While stating that only few operators are ready to cooperate with the association, he noted that majority refused due to the huge financial benefits that come with malpractice. According to him, ATSO had already engaged the Department of State Services, DSS, to fish out tutorial centres operators, schools and examination supervisors that indulge in exam malpractice.
Examination malpractice
He said: "I am ready to work with the DSS to fish them out and I don't care what it will cost me. We have held a meeting together to curb examination malpractice because our slogan is 'ATSO… Zero-tolerance for examination malpractice."
Concerning the officials of exam bodies, the ATSO boss said: "There is nothing to write home about them. You will see their questions leaking on the internet. Students see and receive their questions four to seven hours before the examinations. They study them and come out with great results. This is responsible for the rise in the success rate recorded by then annually. If you just see N30bn in your account today via alerts, are you going to be comfortable? If you are comfortable with it, that means you are a thief.
When we used to have good teachers in the good old days, we were not having that kind of percentage. What is happening is that exams supervisors are cooperating with schools and students. Once they choose them to supervise anywhere, they will calculate how much they will make in that place. I won't keep quiet because someday I will be taken to the hospital and be treated by these students. It is a campaign that I am committed to personally. Examination malpractice must stop!"
Shodunde said that federal and state governments have not contributed enough to education so there can't be a sudden improvement to success in the examination. "Students are reaping what they did not sow. We should be careful about the leaders of tomorrow. They are now engaging in what we call 'technologically inclined expo' and the bodies feel that nothing is happening whereas something is happening. That's why I am shouting that they should fish out those people behind those sites.
"O level result contributes 40 per cent to the admission process this year. That means while these students are getting all grade A as a result of expo, they just need to score, maybe, 200 in JAMB. By the time you calculate it, an average student that is not engaged in this expo would have Cs and maybe 240 in UTME and would be denied admission and we are losing our best hands. When the expo students get to schools, they will still find ways to continue in the vice and will graduate as doctors, lawyers and accountants. Where is the hope for this country?
He said: "Of course, Prof. Ishaq Oloyede said he can't say all his officials are clean as some JAMB officials are in jail now. Oloyede is doing his best and is working well. We are tutorial operators and we know how examinations go, and with the advent of Computer-Based Tests, many operators find it difficult to indulge in examination malpractice.
"For the first time in the history of JAMB, Oloyede was able to remit N5bn to the Federal Government. Aside that, he has introduced a lot of reforms which are yielding positive results and we are ready to work with him, give him advice where needed and cooperate with them."
Positive results
Pointing out that there are some responsible people in the association, Shokunde added that there are still touts among them as some operators establish their centres just for exam malpractice and to intimidate young girls. He said: "We started this association to fish out operators that will collect money from students without buying them forms. That is why I have vowed to work with DSS in cleaning the sector.
"The problem of Nigeria's economy today should be traced to exam malpractice because in a situation where you have a Minister of Finance that can't balance one column cash book, you have a Minister of Information that can't construct one correct sentence and they are degree and Ph.D holders in the university that can't defend their theses. So let's focus on the corruption aspect of education because we are churning out corrupt graduates.
"It takes students or parents that have the money, the school where the exam will be done and the exam bodies that will provide the supervisors to cheat. Most times, tutorial operators send students to specific schools where the students will write the examinations. There is no way runs or expo can be done without the school, without the cooperation of the exam body and without the parents of the students paying for it, so those are the three active sets of people that are involved, not just the tutorial centers."
On the impact of tutorial body in educational development, the ATSO boss said the centers have impacted on the lives of students. He said: "Those conventional secondary school teachers find it difficult to make students understand but tutorial centers will now break it down for them for easier understanding and learning. These centres have given hope to children who, ordinarily, can't go to school. That is one of the ways they have contributed to the growth of education.
"We are the ones that make people know that examination forms are on sale as the exam bodies don't do enough adverts for the sale of forms. We have also contributed to the Gross Domestic Product, GDP, of the economy by employing people."
As I am talking to you now, we are 3,000 member-strong across the nation and we employ an average of 10 staff.  We have one of the best set of teachers because our teachers can be employed today and sacked tomorrow. So we put them on their toes and I tell you that most conventional school teachers can't survive tutorials setting."
The newly sworn-in Alimosho zone 2 President, Mr. Junior Izzi said the zone would work in line with the vision of the association, which is to eradicate examination malpractice in Nigeria. "The zone by the grace of God, we will be the best zone. The zone will train directors that will come up with tutorials that will have zero tolerance in exam malpractice."