By Ochereome Nnanna
EVERYBODY knows that Nigeria's EVERYBODY knows that Nigeria's  biggest problem is lack of good leaders. In addition to restructuring, Nigeria needs good leaders to make progress. My own definition of a good leader (in the Nigerian context, at least) is a President who can unite Nigerians and give every section of this country a sense of belonging.Once we get such a leader, even without restructuring, the country will move forward because it will be minimally shackled by the centrifugal forces of alienated agitators, separatists, terrorists, militants and economic saboteurs.
These factors are bedevilling President Muhammadu Buhari's regime in a way never seen since the end of the Biafra-Nigeria war 47 years ago, precisely because Buhari is the most incendiary sectional leader in our history.Since the war ended, we have had leaders with varying measures of inclusive-mindedness. General Yakubu Gowon marginalised the former Biafrans (especially the Igbo) but he was not bloodthirsty; far from it. Obasanjo, as military Head of State, keyed into this Igbo marginalisation programme and allied with the North to build certain legacy institutions like the Kaduna Refinery, Ajaokuta Steel, and others.
He completed the modernisation of Lagos infrastructure started under General Gowon, riding on the wings of the oil boom of that time.However, when President Shehu Shagari picked up the flag of the National Party of Nigeria, NPN, he was firmly committed to bringing the Igbo back to the centre of the Nigerian commonwealth. He not only picked an Igbo, Dr. Alex Ekwueme (just nine years after the civil war) for Vice President, he also pardoned the ex-Biafra leader, ex-Colonel Chukwuemeka Odumegwu Ojukwu, who promptly returned from exile to join the Nigerian political fray.
In fact, left to Shagari, Ekwueme would have emerged as the President of Nigeria 30 years ago in 1987! Fancy how far Nigeria would have gone if the Shagari reconciliatory spirit had been allowed to power this great country in that trajectory.But of course, it was not to be! The war mongers who fought for the Federal side were still boiling with anti-Igbo vengeance and ambition to reward themselves for their war efforts with the oil wealth of the Niger Delta (their real reason for pushing the former Eastern Region into a war of unequal antagonists). Major General Muhammadu Buhari levelled charges of corruption against Shagari's government and overthrew it. He took Nigeria back to January 15, 1970 in terms of integration.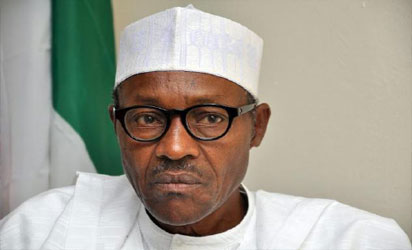 He jailed many politicians for alleged "corruption", including Ojukwu who had not held any public office!Most Northern leaders have tended to project Northern interests first before Nigerian interests, but there is a clear distinction between the moderates and the hawks. General Ibrahim Babangida was dominantly Northern, but he still believed in give-and-take. He did not stuff his Arewa predilections down your gullet. IBB tried to balance things, was full of bonhomie and never uttered a word of insult or mockery against his foes or any contrary Nigerian group even in his most emotionally-charged moments.General Sani Abacha was also very aggressively Northern, but he also made far-reaching concessions to the South after the 1994-1996 Constitutional Conference.
He created six states in a manner that tried to balance the Federation. He okayed rotation of the Presidency between North and South, though Northern delegates to the Conference had stridently opposed it. And General Abdulsalami Abubakar, in cahoots with some other Northern Generals and political leaders, agreed to cede the Presidency to the South West to appease the Yoruba for what they did to Chief Moshood Abiola, though they gave power to a renowned Northern lackey, General Olusegun Obasanjo.Also, when President Umaru Yar'Adua was elected, he constituted a kitchen cabinet that was decidedly Arewa in hue. But his government was very willing to make concessions to the Niger Delta militants to secure a free passage for our economy. He accepted one of them, Dr. Goodluck Jonathan, as his Vice President. Yar'Adua also returned oil wells seized from Imo and Abia States since 1976 and put machinery into motion for the payment of derivation royalties based on them.
He approved a lot of developmental projects in the South East such as the dredging of the River Niger at Onitsha and Oguta and the resumption of the Onitsha Port construction, among others. Unfortunately, death stole him from us!I have gone into this fleeting review of the mindsets and approaches to national integration by the various Northern leaders we have had to show the differences and impacts they made in order for us to better appreciate what Buhari is currently doing to the unity of our country.When Buhari was hospitalised in London for 105 days, a lot of Nigerians from across the various geopolitical and religious lines prayed for him. I expected him to come back thoroughly sobered up after his second brush with death in a foreign land. While he was away, the fire of disunity which he lit with his 97%/5% charter of nepotism was raging through the land.
The Biafra separatist agitation continued to gather steam. More separatist agitators from Yoruba, Middle Belt, Niger Delta and "Bendel" had announced themselves. Arewa Youths not only gave Igbo people resident in the North a "quit notice", they commissioned local artistes to release hate songs to back up their threat. The armed herdsmen continued their vain efforts to forcefully grab new territories in the Middle Belt and South for themselves and their cattle while the security agencies either protected or made excuses for them.
This nation has never been under this degree of turmoil!When Buhari returned, well-meaning Nigerians expected him to calm frayed nerves like a father who returned from a long journey to meet his children at daggers-drawn. Instead, even with his frail voice, Buhari burnish his sectional credentials further. After telling Nigerians that Ojukwu visited his home 13 years ago and both of them "agreed" that Nigeria was better together than apart, our President turned around to mock his memory by referring to people who make trouble and "run away".He insulted the man who had visited him to discuss Nigeria's unity, even though he is no more! Compare and contrast Shagari and Buhari and weep for Nigeria and its quest for unity! Buhari essentially took sides with Arewa Youths whose real motive is not a quit notice but a call for the security agencies to open fire on unarmed, non-violent Biafra agitators calling for a democratically-organised referendum.Ojukwu stood for Nigeria's unity based on equity. Otherwise, as he put it: "Let my people go".
That is my stand also, and I believe it is the right thing to ask for. Buhari and those freeloading from the Nigerian oil-fed Commonwealth believe in gunpoint unity: Nigeria is indivisible and indissoluble; any who disagrees will be shot. There is no agreement between the first and second positions. The first is a nationalistic view, while the second is a sectional one. Therefore, Buhari is wrong to assume that he and Ojukwu "agreed" in their fabulous Daura meeting.With his kind of mindset, Buhari could never lead this country to make progress. Both his body and verbal languages would always set Nigerians against one another, unlike Shagari whose conservative NPN Federal Government only courted ideological differences with political parties that styled themselves as "progressives" over 32 years ago. Shagari was a much nobler and more patriotic Nigerian leader than the man who overthrew him. We are in urgent need of a messiah who will dress the bleeding wounds of this nation. We need a reconciler, inspirer, and true father-figure. Enough of pugnacious, sectional presidents!