By Ike Uchechukwu
CALABAR —  In an effort to boost troops physical and mental alertness, 82 Division of the Nigerian Army, yesterday, led four of its formations to participate in a quarterly inter brigade competition in Calabar, Cross River State.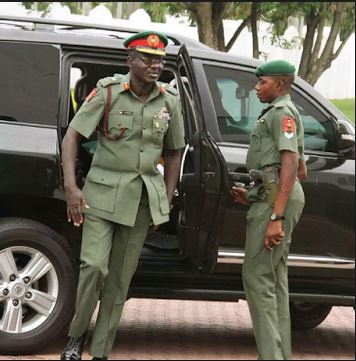 The formations include13 Brigade Calabar, 14 Brigade Ohafia  in Abia State, 34 Artillery Brigade Owerri and 82 Division Enugu.
General Officer Commanding, GOC,  82 Division, Major General Adamu Abubakar, who was represented by Brig-Gen. Lasisi Adegboye,  while declaring the event open said the exercise, which is conducted at the formation level, will help the army assess the fitness level of the top echelon of the soldiers cadre.
Brig- Gen. Lasisi Adegboye, who represented the GOC at the event, said that the four days competition will afford the soldiers the opportunity to key into the Chief of Army Staff's (COAS)vision which is to have a professionally responsive Nigerian Army in the discharge of its constitutional responsibilities.
He enumerated activities at the inter-Brigade competition to include drill, live firing, swimming, map reading, obstacle crossing and among several others.