By Fredrick Okopie
Lagos State Ministry of Establishments, Training and Pensions, last week, bade farewell to its Permanent Secretary, Mrs Folasade Oluwatosin Ogunnaike, who retired after 35 years of meritorious service. Governor Akinwunmi Ambode, who was represented by Commissioner of the Ministry, Dr. Akintola Benson -Oke, at the occasion, commended Ogunnaike for the roles she played in acting service and asked those still in acting service to emulate her and see her.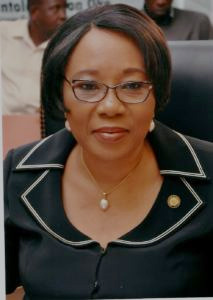 According to Ambode, Lagos State Civil Service had been blessed with a woman of talent and administrative skills. "I am therefore most delighted to attend this function," he added.
He congratulated the retiring Perm Sec most heartily "as she looks back at her time in service, and that she can take pride in what she has accomplished and be grateful to God for the grace in terms of life, health and favours that enabled her to be relevant".
The governor encouraged her to think of creative ways by which she may deploy the wealth of experience and knowledge she has gathered for the good of humanity and the benefit of Lagos, saying the people of the state will always value her views, advice and suggestions. He was sure there will be occasions when she will be call upon when the need arises.
Ogunnaike was full of gratitude to Lagos State and the governor in particular for allowing her to serve in various capacities.