By Sonny Atumah
Spanish novelist and dramatist Miguel De Cervantes (1547-1616) writing in Don Quixote said: Tell me what company you keep and I will tell you what you are. Miguel's assertion seems to be the unfortunate situation in Africa and indeed, the African Petroleum Producers Association, APPA now transformed into the African Petroleum Producers Organisation, APPO. One would have appreciated if it became an association for achievements rather than for the number and talk.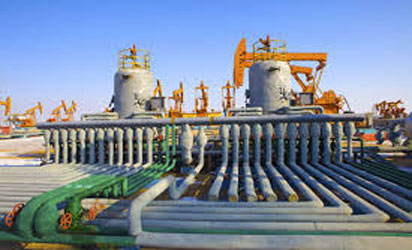 Nigeria's Acting President, Professor Yemi Osinbajo at the extra-ordinary meeting of the Council of Ministers of the APPO in Abuja last Monday succinctly captured it when he charged African Ministers of Petroleum to face realities in their reforms and face technological and innovational challenges. Osinbajo was of the view that in tackling technology, capacity and skills must be developed. "We need diversification; this reform we want to embark is a step in the right direction; we need to reduce over dependency on oil," Osinbajo said.
But what mode of diversification have we been discussing for over a decade? We have oil, but our strategy for oil has not been diversification along vertical lines before darkness falls on the internal combustion engine, ICE that uses oil. Leaders in the African continent have been more comfortable with crude oil sales rather adding value. This has made celebrating 30 years of petroleum producers' possible plausible achievement appear to be a rechristening of the continental body from APPA to APPO.
Ones thought was that an Association that had existed for 30 years would have restructured by putting in place innovations to create wealth rather than relying on proceeds of crude oil exports that many have described as a mere working capital for African petroleum producers. Leadership has been the bane and the roles have been mere occupation of chairs without positive impacts.  Nigeria's Minister of State for Petroleum Resources, Dr Ibe Kachikwu said the organisation after its 34th ordinary session of the Council of Ministers in Abidjan last March, accepted the need to restructure to enable it tackle the present challenges assuring that Nigeria would support the organisation with strong leadership role.
One imagines the leadership role Nigeria would assume in restructuring when it has four refineries that could not function since 1993 with her citizens counting on when procrastination on rehabilitation would end. A peer review on methods and methodologies of refining obviously would not be subject of discourse on such meeting's agenda. This story is repeated of how a Middle East friend jocularly told me of how he went to the NNPC Towers and met his friends celebrating the election of their boss as the president of the African Refiners Association, ARA in 2013. He said he was shocked that the celebrating president, an NNPC group executive director superintended four refineries in Nigeria that could not refine a barrel of crude.
Established in Lagos on January 27 1987, the 18-member Association comprises Algeria, Angola,  Benin, Cameroon, Chad, Democratic Republic of Congo, Congo, Côte d'Ivoire, Egypt, Gabon, Ghana, Equatorial Guinea, South Africa, Libya, Mauritania, Niger, Nigeria and Sudan. The APPA now APPO which was fashioned out of the oil cartel the Organisation of Petroleum Exporting Countries, OPEC was for failure it did not address the linguistic, geopolitical, employment, management and structural problems that reared its ugly head soon after formation. There have been sharp and marked divisions along Anglophone, Francophone and the Arab group of the Middle East North Africa, MENA lines.
The Preamble at formation was: That hydrocarbon resource are limited and exhaustible; recognizing the need for consultation and cooperation in such major areas of hydrocarbons industry as exploration, production, refining, petrochemicals, marketing, transportation, storage and human resources development in Africa. It also considered the need to promote technical assistance among African Petroleum Producing Countries in areas in which these countries have acquired valuable experience; studying ways and means of providing assistance to net oil importing African countries to meet their energy requirements, among others.
Experts have opined that the APPA could hardly score a pass mark on what it was meant for and so has outlived its usefulness. If the reform is for a semblance of OPEC that is grappling with technologies of the First World and the BRICS (Brazil, Russia, India, China, South Africa), the new APPO is headed for the precipice. The reform should be a re-orientation in the management of our petroleum resources with a strong commitment to technology, innovation and capacity building imbued with peer review.
APPA has taken after Africa. Since the founding, colonization and subsequent non-alignment in the cold war milieu, African nation-states took solaces in the Third World nomenclature. While other regions of the world have gone beyond what appears persuasive to find solutions to complex problems, we have not adopted the moral imperatives that had made us almost directionless. What appeared like Osinbajo's diatribe on falling standards that hardly existed has become a sing along on the continent of Africa.
We must do away with the new wave of neocolonialism from emerging Asian countries. Africa has become the continent of the bride-to-be where leaders from Asia, especially China and India almost on an annual basis assemble African leaders at convenient locations to offer those grants and aids to harness the natural resources in Africa. The new millennial neocolonialist tendency is making many African countries descend and dangerously too to the emerging Fourth World.