By Kingsley Adegboye
Following torrential rains, weekend, causing Lekki and Victoria Island areas of Lagos metropolis to be on lock down, environmentalists have called for urgent intervention by the state government to prevent more severe flooding of the areas, as more rains are expected in days to come.
From the Toll Gate before Lekki Phase 1 to the Lekki Free Trade Zone and Victoria Island, most places were submerged by flood, causing residents to be stranded as vehicles broke down.
Reacting to the issue, Mr. Desmond Mejekodunmi, a foremost environmentalist, and a director at the Nigerian Foundation Conservation, NCF, an NGO on environment, who disclosed that a combination of factors were responsible for the flooding in Lekki, Victoria Island and other parts of Lagos metropolis, stressed the need for urgent intervention to prevent more severe flooding in these areas, as heavier rains are expected.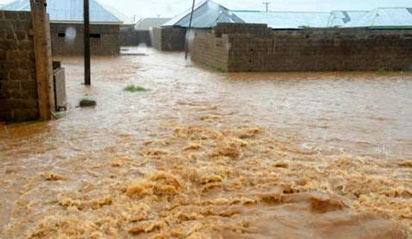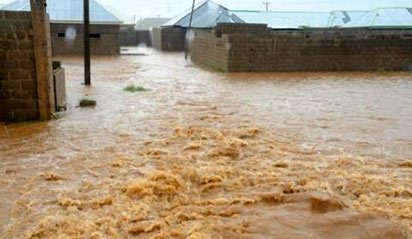 Majekodunmi, who noted that in his 25 years of living in Lekki, he had not experienced this kind of flooding in the area, pointed out that the blocking of drainage channels and irresponsible behaviour of sand excavators along the coastal line are the causes of what is happening in Lekki and its environs.
The environmentalist, who added that the blocking of Kuramo water has narrowed the Lagoon, said with the rising tide from the Lagoon, which has nowhere to go, it must find its way into hinterland.
He, however, pointed out that the Eko Atlantic City project is not part of the cause of the flooding situation, as the portion earmarked for the project had been there in the days of bar beach, insisting that the land on which the emerging city is being built, is not part of the Atlantic Ocean.
However, Mr. Michael Simire, an environmentalist and Publisher of EnvironNews, an online publication on environment issues, disagreed with Majekodunmi, saying the cause of the flooding in these areas is due to distortion of drainage system, high water table, Atlantic City project and rise of sea level.
Simire, who said the Environmental Impact Assessment, EIA, of the Eko Atlantic City is not clear to members of the public, said there is need for round table discussion on the project.
Commissioner reacts
On his part, Lagos State Commissioner for Environment, Mr. Babatunde Adejare, said: "The lagoon is swollen, there is high tide, so it would lock on our outfalls, the water would not recede or go into the lagoon as fast as it used to.
"That is one of the main reasons why we are having flooding all over the place and coupled with our own man-made problems such as blocking the drainage channels; people even building on drainage channels."
He said the government was concerned about the safety of residents, hence the continuous call on those living in flood-prone areas to relocate temporarily pending when the rain recedes.