Former Chelsea captain revealed that he spurned offers to join top Premier League Club and joined Aston Villa just to avoid playing against the Blues.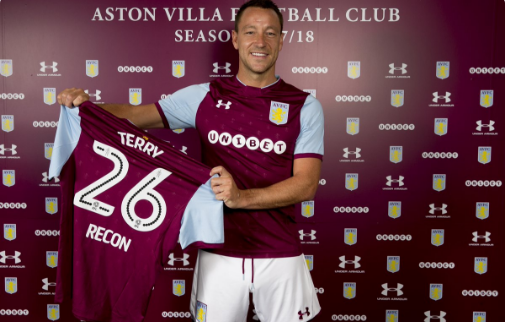 Terry joined Villa who will be campaigning in the Championship on a one-year contract after a successful two decades of trophy-laden campaign with Chelsea. Birmingham City, Swansea and West Brom wanted the 36-year-old defender, but he joined Villa who were relegated at the end of the season.
"The mental side of playing against Chelsea was too much to kind of get over for me," Terry said at his unveiling at Villa Park on Monday.
"It was 22 years and I am very proud of that, I wish Chelsea well next season but now my thoughts are 100% here. I am delighted to be here as a player. It is obviously a huge club, I had a few conversations with Steve [Bruce] over the summer. I am very hungry to still play at the top with a club and a manager who still has the same ambition as me.
"I think the club speaks for itself, from being out there in the stadium [in the past]. They have got great support here, I think it is a club that deserves to be in the Premier League. Steve being Steve has persuaded me to come, and I am delighted because I still wanted to keep my playing, my hunger is still there at 36.
"The ambition for me to continue playing some people will understand and some people will not. I am in good physical condition. I am ready to play and give it everything this year. I am here, I am ready to fight for the Villa shirt and for this football club."
Subscribe for latest Videos