By Rotimi Agbana
Seasoned Nollywood actress and producer, Chioma Okoye, fondly called Nwa Ada Chioma Okoye, received an avalanche of wishes on Monday as it was her birthday. The voluptuous actress had her picture on the social media wall of every actress in Nollywood, with all sorts of prayers and wishes but it seemed the most sincere came from the actress herself who openly prayed for a husband and fruits of the womb.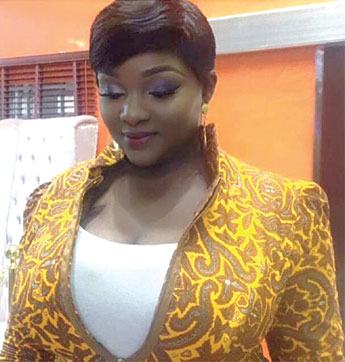 In her birthday message to herself, Chioma, producer of many films, sounded almost solemn and one could picture her on her knees.
"Today I celebrate me. The birth of me! Nwa Ada Chioma Okoye, the person I have grown to be. The person I will become. The sister, daughter, friend, girlfriend, employee I am and the mother I will be someday. I am grateful to God for the gift of life, I am void without him. Also, thankful to my earthly parents (Elder and Mrs Joseph Okoye) for nurturing me into the graceful, lovely and great woman I am today. I wish myself  many more years of joy, love, husband, children, money, laughter, health and prosperity," she wrote.
She seized the opportunity to  reveal her new project, Ebube-Igbo Maka Odi Mma Ndi Igbo.