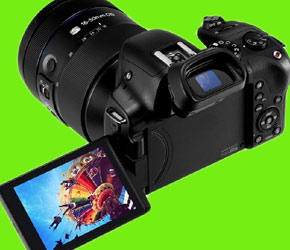 NX30 smart camera
Police on Monday said three men died and five remain missing after their boat capsised in a river while they were taking selfies and videos for social media.
The police said the accident occurred on Sunday evening when a group of 10 men, between 21 and 28 years, were out on a fishing boat on the Vena river near the city of Nagpur in central India.
Area police Chief Chandrashekhar Bahadure said the boatman rescued two men and three bodies were fished out Monday afternoon.
"During initial investigations, we found that the group was busy taking videos and selfies on the boat that is suspected to have caused the tragedy," Bahadure said.
"Survivors say the boat lost balance and overturned when a number of men came to one side to pose for either selfies or videos.
"The men had also posted a video on Facebook minutes before the boat tipped over," he said.
Police said divers and national disaster response force personnel were assisting in the rescue but it was unlikely there would be survivors.
India has had the highest number of selfie-related deaths, according to new research.
A study by Carnegie Mellon University found that between March 2014 and September 2016, 60 per cent of the 127 "selfie deaths" across the world, occurred in India.
In 2016, police in Mumbai created 16 "no-selfie zones" after a university student fell into the sea and drowned while taking a photo of herself with her phone.