By Vincent Ujumadu
AWKA – RADIOGRAPH- ERS in Nigeria have drawn a battle line with medical doctors for allegedly championing the registration of the proposed National Council of Radiology, NCR, now before the national assembly. The bill has passed second reading and awaiting public hearing.
Addressing reporters in Awka the Anambra State chairman of the Association of Radiographers of Nigeria, ARN, Dr. Anthony Ugwu argued that the proposed NCR would be a duplication of the already existing Radiographers Registration Board of Nigeria, RRBN, which became an Act of the National Assembly in 2004.
Ugwu, a senior lecturer in Radiography at the Nnamdi Azikiwe University, said the sponsor of the private member's NCR bill, who is a medical practitioner serving as a federal lawmaker, copied the Radiography Act and was attempting to rename it NCR to suit medical doctors who are specialists in radiology.
He said: "The radiographer is a trained health professional who is licensed by RRBN to dispense ionizing radiation among other functions for the purposes of diagnosing and treating certain disease conditions. Radiography is a distinct profession in the health sector which oversees the use and application of conventional x-ray, ultrasound, computed tomography, magnetic resonance imaging, mammography, fluoroscopy, nuclear medicine, radiotherapy, etc in the diagnosis and treatment of pathogens.
"The NCR bill is merely a duplication of already existing acts, the RRBN Act inclusive, with the a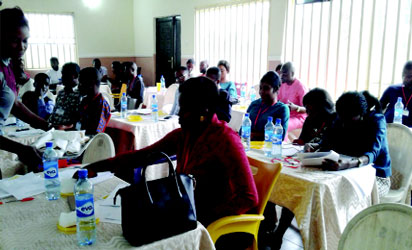 im of performing the statutory functions of the RRBN, which has been judiciously performed by RRBN for almost three decades. And in line with legislative procedure worldwide, bills are not made by outright copying or duplication of the already existing act.
"The proposed NCR bill is nothing but an exercise in legal tautology and creating a council to regulate regulatory agencies and Radiographers will resist it by all legal means. The NCR bill is capable of multiplying the cancer risk and other medical radiation work related hazards as the Nigerian Radiologists, who know little or nothing about radiation doses and dispensation of ionizing radiation, now seek a  to head a council of medical radiation practitioners.
"This will no doubt allow further infiltration of quacks whom they will freely make use of to the detriment of the health of the Nigerian public. Besides, the NCR bill has an infinite capacity to cause conflict and continuous disharmony in the health sector. Obviously, a law that completely mimics an existing law can best be described as an accident waiting to happen and an invitation to anarchy. In line with international best practices, there is no place in the world where radiologists regulate the practice of radiography and Nigeria cannot afford to ridicule herself in the eyes of the international community."