By Favour Nnabugwu
MINISTER of Transportation, Mr. Rotimi Amaechi, yesterday, said all was set for the Kaduna Inland Dry Port to commence full operation, even as Governor Nasir el-Rufai of Kaduna State begged the Federal Government to employ youths from the state.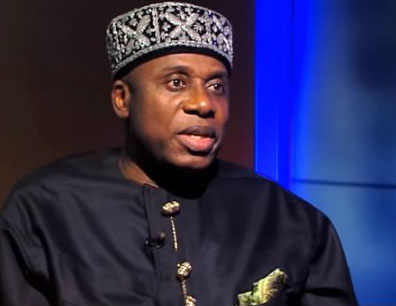 Amaechi spoke while on facility inspection of Kaduna Inland Dry Port in Kaduna, explaining that the facility tour was to ascertain the readiness of the port ahead of the commissioning by the Acting President, Professor Yemi Osinbajo and the commencement of operations.
He said the port will stimulate the state and country's economies, adding "everything is set for commissioning, but we want to wait for roads' completion and for more activities before the Presi-dent or Acting President commissions it."
On his part, Governor el-Rufai said: "I am committed to this project because it is about jobs and making life easier for businesses that are based in the North to transact to the rest of the world without having to go to Lagos and suffer the inconveniences of Lagos.
"For us as a state government, the overriding policy commitment is we are ready to do anything that will add one more job to the economy of Kaduna."
Earlier, Executive Secretary of the Nigerian Shippers' Council, NSC, Hassan Bello, commen-ded the Kaduna State Government for its active role in the successful upgrading and gazetting of the bonded terminal to inland dry port with full status of Port of Origin and final destination.