Newly appointed Bafana Bafana coach Stuart Baxter faces a tough baptism when he officially steps into the boiling and unpredictable cauldron that is Nigeria on Saturday.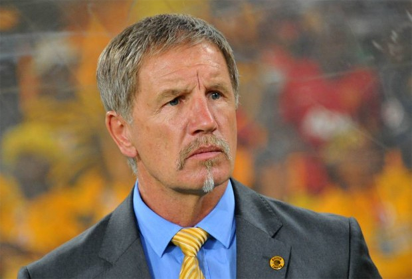 Team doctor Thulani Ngwenya announced on Monday that seven players arrived in camp on Sunday carrying an assortment of injuries that could give Baxter sleepless nights in the coming days.
Ngwenya confirmed that Lebogang Manyama (right knee injury)' Andile Jali (right groin injury)'Tokelo Rantie (right toe bone contusion and right knee injury)' Tiyani Mabunda (ankle sprain)' Aubrey Ngoma (groin injury)' Rivaldo Coetzee (hamstring injury) and Eric Mathoho (concussion) are all in the sick bay.
"In terms of who is likely or not likely to play' it would not be fair for me to say right now'" Ngwenya said."
"For me' we will do our level best in terms of treating all of them and we will make the final call after the scans.
"The two players that need to go for scans are Rivaldo and Rantie. But I can't really say what is the likely outcome."
Baxter admitted that it would be disastrous if some of the players end up going to hospital.
"We are obviously hoping that they are all fit because they have just arrived in camp. It would be a minor disaster if people come to camp and then go straight to hospital.
"I don't think that is the idea of a call-up."