By Emma Amaize
ASABA—FORMER National Chairman, Traditional Rulers of Oil Producing Communities of Nigeria, TROMPCON, His Majesty Charles Ayemi-Botu, yesterday, raised the alarm that none of the Northern youths that issued a three-month quit notice to Igbo resident in the North, had been apprehended two weeks after the Governor of Kaduna State, Nasir El Rufai and Inspector General of Police, IG, Ibrahim Idris, gave the directive.
Ayemi-Botu, who is the paramount ruler of Siembiri Kingdom in Delta State, also queried the impunity of the Northern youths, who, despite the condemnation of  their  quit notice, wrote the Acting President, Prof Yemi Osinbajo, few days ago, reiterating their defiant stand.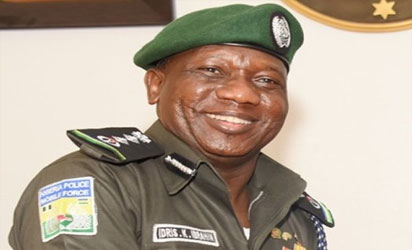 He said in a statement: "Surprisingly, exactly two weeks after both Governor Nasir el-Rufai of Kaduna State and the Inspector General of Police ordered the arrest and consequent prosecution of the mischievous elements trying to sabotage President Muhammadu Buhari's administration, no single arrest has been made while these youths are still making threatening statements with open backing from some prominent northern elders.
"Who is fooling who? Does it mean that Governor el-Rufai, in whose state the youths issued the ultimatum is no longer in charge of the affairs of the state and cannot direct the security operatives to fish out the suspects, or the IG, through the AIG of the zone, to the CP, are all hamstrung or constrained to carry out the arrest two weeks after their directive?"
Describing the development as "an irony of fate," the Niger Delta monarch added: "It is only in Nigeria that such a culpable act is swept under the carpet. But I dare say that a stitch in time saves nine.
"The time has come to redefine our destiny as a nation, since majority of Nigerians, including the North, South-East and West, have unanimously decided on restructuring and true fiscal federalism, further buttressed by the recent ultimatum by a coalition of Arewa youths in conjunction with Northern youths group, remotely inspired by the Northern Elders (Arewa Consultative Forum).
"The quit notice is a clarion call to all the federating units of Nigeria that the time is ripe with the expiration of the forceful amalgamation of the Northern Protectorate and the Southern Protectorate in 1914 to 2014 by Lord Frederick Lugard,  to urgently give a nod to the Federal Government to set the machinery in motion for the restructuring/ true fiscal federalism of Nigeria to avoid a repetition of the catastrophe  of 1966 – 1967 anti-Igbo pogrom that overwhelmed almost the entire southern Nigeria."
"Ironically the federal might is sticking to its guns against the popular demand of the electorate, but this is absolutely counterproductive and signals a bleak future. And a quick resolution to the impending quagmire is to promptly implement the report of the 2014 National Conference that encapsulated all the ethnic nationalities in Nigeria to avert or nip in the bud Nigeria's total disintegration as predicted by erstwhile United States Ambassador to Nigeria, Mr. John Campbell in 2005."