By Gab Ejuwa
Former House of Representatives member, Mr. Sunny  Emeyese, has urged the people of Ethiope East Local Government Area, Delta State, to remain united and support the Governor Ifeanyi Okowa- led administration in the state.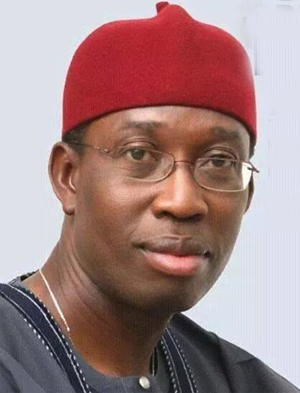 Emeyese, who made the call at an enlarged meeting of members of Ethiope East Political Forum, in Kokori, said that the presence of prominent politicians at the meeting showed that the Peoples Democratic Party, PDP, is on ground in the area and the Ethiope East Political Forum belongs to PDP.
He said, "I want all the youths, the women and elders to stand by the party. This gathering is the only way to the light in the party and I want you all to remain focused, united and love one another.
"As you all know, Ethiope East Political Forum has been in existence for long and I believe we are also in the system to win the forthcoming general election. I told you before that this time around, it will not be business as usual. I want to assure you that the leaders here now are the people to whom the PDP in Ethiope East belongs.
"Let us remain united to return Governor Okowa to office in 2019, and I can assure you that with your support, every one of us will be a winner for that. People have been saying that PDP cannot win in Ethiope East. Who told you that? PDP will continue to win because Ethiope East belongs to PDP."
According to Emeyese who is the National Chairman of Ethiope East Political Forum, he was not struggling for leadership with anybody, all his concern was for Ethiope East to come first in anything they are doing in terms of politics.