By OBA SOYEBO
Anambra governorship hopeful and super big boy, Donatus Okonkwo is up to something big in the next few days. As you read this, the Chairman, Tetrazzini Group of Companies, Prince Okonkwo has concluded arrangement to host WBA Champion, Floyd MayWeather.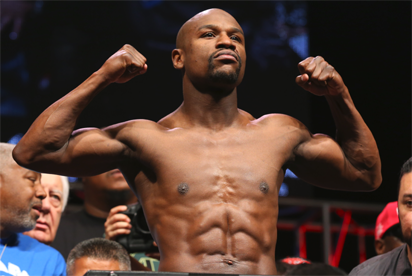 According to the ebullient Okonkwo " the hospitality tour embarked by this celebrated, undefeated world champion is part of his social responsibility towards the people of African descent with a health initiative tagged " Boxing Meningitis Away Africa". Contrary to some false social media reports regarding the facilitators of his visit, Prince Okonkwo reiterated that Zzini Media is the sole brand handling his hospitality tour to Africa.
The boxer is to visit Abuja, Anambra and to experience the nightlife at Club Rumors, Victoria Island before proceeding to Ghana with the team.