A group of professionals of Osogbo extraction at home and in Diaspora, under the aegis of 'Osogbo Affairs', has described the sudden death of the first civilian Governor of State of Osun, late Alhaji Isiaka Adeleke, as a huge loss to the state and the nation.
In a press statement issued by the group to mark the fidau prayer session of the late senator and jointly signed by the Conveners of the group, Prince Hameed Oyegbade and Mr Rasheed Bolarinwa, the Osogbo Affairs commiserated with the Osun State government and the people of Ede on the tragic incident.
The group also commiserated with members of the National Assembly, especially the Senate on the death of one of their own from Osun West Senatorial District.
Osogbo Affairs also sent its condolences to the family and friends of the late Senator.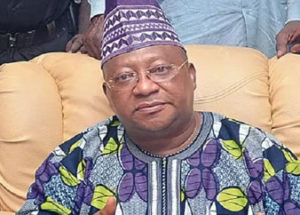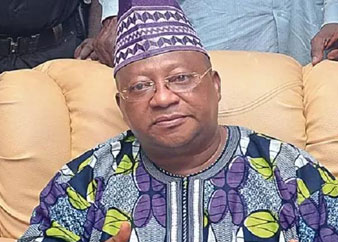 According to the Group, "We also feel a sense of personal loss in Osogbo, as the late Senator was our in-law; and by extension we also commiserate with the Omidiran family of Osogbo from whom the Senator married his second wife".
The group said "Senator Isiaka Adeleke was a gentle and kind-hearted man who had passionately and relentlessly championed the cause of the less privileged and most vulnerable in the state, especially in his constituency."
Osogbo Affairs added that "the late Senator Adeleke always epitomized unbridled patriotism, maturity and experience. Unfortunately, death took him away at a time the state needed his wealth of experience most."
"The late Senator Adeleke's contribution to our dear state, as first elected governor, will always be remembered by posterity"', Osogbo Affairs noted.
The Osogbo-born Professionals prayed Almighty God will comfort the family and grant the soul of the late Senator Adeleke, eternal rest.
Osogbo Affairs parades a galaxy of top Osogbo-born professionals across all human endeavours at home and in diaspora who are united with a common goal towards the uplift of Osogbo to ensure her growth in all areas.