…says he is being persecuted over 2019 ambition
By Emma Ujah, Abuja Bureau Chief
Former Deputy Speaker of the House of Representatives, Mr. Chibudom Nwuche, has said that the allegation of illegal firearms possession against him was false.
He also said that he was being persecuted by certain political interests who think he was nursing a 2019 political ambition.
Nwuche, in statement by his Media Assistant, Mr. Macklean Ezebuesor, said that a powerful member of the ruling All Progressives Congress, APC, from Rivers State, was behind his ordeal.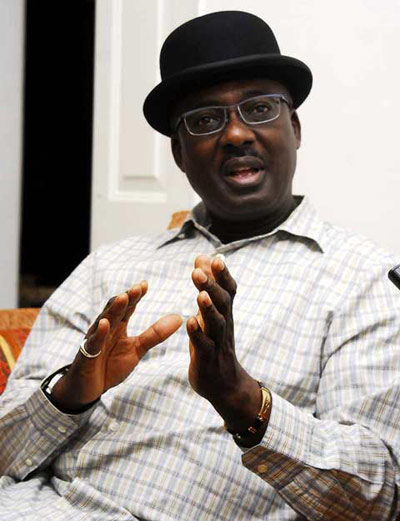 The statement reads in part: "These political interests who have engineered several false petitions to security and anti-graft agencies aimed at tarnishing Nwuche's sterling political profile and criminalising his businesses as part of their 2019 ambition to be the only ones to be reckoned with, are going to ridiculous extents to influence the security agencies against him.
"These security and anti-graft agencies are not fooled and  know that if anyone is to engage their interest, it will be Nwuche's traducers who have held executive positions and presided over budgets running into several billions with obvious questions to answer.
"Why would the anti- graft agencies be interested in Nwuche who left office without blemish over 14 years ago and has always been an affluent legal practitioner and business man even before volunteering to serve his people in the National Assembly between 1999 to 2003.
"These traducers began by trying to criminalise a purely civil contract between an NGO in which Nwuche is a trustee and the Amnesty Office, where the NGO has a claim of outstanding N5.4 billion owed her for the provision of sea time training vessel.
"Their intention was to stop the on-going contract and deny Nwuche revenues in their false belief that he will run for political office in 2019.
"They then proceeded to infiltrate the search of Nwuche's residence after lying to security agencies that Nwuche had a stash of dollars in his residence.  The search revealed no horde of dollars, even though there is no law prohibiting business people from earning and keeping dollars in their houses.
"The criminals who infiltrated this search stole and sold C of Os and planted firearms with the aim of incriminating/blackmailing Nwuche.  The police have recovered these C of Os and declared the main culprit, who illegally participated in the search, wanted.
"These criminals who infiltrated the search are also suspected to have been behind the armed robbery by five men in military camouflage bearing AK 47 rifles the next day in Nwuche's office where they came to retrieve vital evidence and documents to cover their sponsors."