By Tonnie Iredia
The Lagos State Government last week ordered the suspension of the state's Vehicle Inspection Officers (VIOs)  from road operation in the state. The directive was reportedly given by the state governor, Akinwunmi Ambode.
As usual in Nigeria, no real reason was given for the directive apart from the suggestion by some officials that the directive was in line with government policy of compulsory training and retraining of all public workers in the state irrespective of cadres. From reactions by a few analysts, it is obvious that some people received the news with joy and great relief.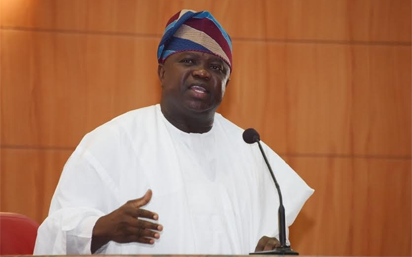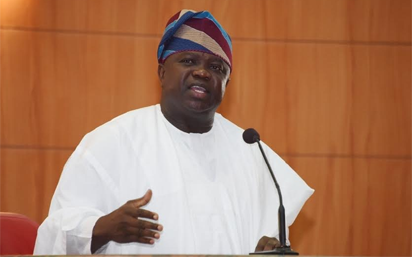 Debo Adeniran, executive chairman of the Centre for Anti-Corruption and Open Leadership (CACOL) was one of such persons. He hailed the ban noting that the action followed public outcry by residents of the state over alleged gross violation of rights and extortion of motorists. There was even the 'undenied' story of unruliness and impunity with which some VIOs in the state recently burnt the vehicle of a motorist they arrested on dubious charges
There are now reports that the government order was temporary. If so, why was it announced with fanfare and why was the directive ordered to take immediate effect which sounded punitive? Why was the training programme not scheduled in such a way as to enable different officers attend it in batches without necessarily disbanding the office? We suspect that some powerful forces that benefit from the sharp practices of the group may have moved to dissuade the governor from a policy that has been over due.
We think the directive is in order and a right step in the right direction because if history is a guide, there is no need for VIOs that have not shown that they are useful to society. We therefore urge Governor Ambode to develop enough political will to carry on with the directive and indeed, to make it permanent. Being a hands-on personality, Ambode knows what the term VIO means; he also knows the public perception of people called vehicle inspection officers. The governor knows too that by removing the VIOs, he neither did wrong nor was he the first to do so.
Governor El Rufai of Kaduna State hit the nail on its head on December 8, 2015 when he signed an executive order dissolving the state's Vehicle Identification Office on account of the corruption and indiscipline of the personnel, and their lack of respect for the public.
A government statement  directed all personnel of the VIO to promptly withdraw from the streets, while the permanent staff were directed to report with their uniforms to the commissioner for works, housing and transport. The statement added that anyone found on Kaduna streets purporting to be a VIO would from then be treated as an impostor and arrested by the Police for immediate prosecution for impersonation.
Of course, what El Rufai found in Kaduna in 2015 was no doubt a true reflection of what the VIOs do in other states. When it is convenient the public is told that some of their infractions were the handiwork of touts and fake VIOs. At a time the immediate past administration in Edo state laboured in vain to identify its own authentic VIOs. At first, the government formally banned some persons it described as men in Pink T-Shirts who had been harassing motorists on edo roads. As soon as this was done, another set, in black and white uniforms stepped in.
One reason why it is so easy to impersonate the VIOs is because the process of their work is open ended making it hard to know the real VIOs. For instance no one is sure of the difference between them and operatives of the Federal Road Safety Commission (FRSC). With both bodies using sharp practices to do the same assignment of checking vehicle particulars, any governor that eases out any or both of them is pro-people. Here again, we commend the Kaduna state government for similarly barring FRSC personnel "from indiscriminately stopping vehicles for inspection in Kaduna town, a situation which has been responsible for avoidable traffic congestion and accidents."
This is why we think that Governor Ambode should not return VIOs to Lagos roads because apart from Nigeria there is nowhere else that people are constantly sentenced to collective damage. If a particular motorist is suspected to have committed an offence, he can be stopped by law enforcement agencies for interrogation. But the current strategy by which everyone is stopped so that vehicle particulars can be checked inhibits free movement which in Nigeria is a constitutional right in view of section 41 of the Nigerian constitution which provides that "every citizen of Nigeria is entitled to move freely."
Only last month, the Inspector General of Police Ibrahim Idris was probably in order when he deployed Special X-Squad Teams of the Force across the country with effect from Monday, 17th April, 2017 to remove all forms of illegal blockage on Highways and other obstructions created unlawfully by some unscrupulous local government officials.
The emphasis on local government  is however wrong because as the IGP noted, it is unlawful for any individual or group under any name to take laws into their hands and block any Road or Highway in full or any part of it under the guise of collection of Revenue/Tax or enforcement of any interests. For this reason, the law should apply to all because the Taxes and Levies act, Laws of Federation of Nigeria 2004 at section 2 (2) disallows any person, including a Tax Authority from mounting a road block in any part of the Federation for the purposes of collecting any Tax or Levy.  IGP Idris would certainly make history if his tenure would end the trend of several persons in different uniforms extorting money from motorists and other Nigerians.
If he does, then food prices would drop because it has since been established that high costs of food stuffs are caused by producers adding all the tolls collected from them on the roads to their cost of production. On his part, Governor Ambode should keep VIOs off Lagos roads by introducing technology that can track enforcements without converting the roads to where certain offices transact their official businesses