By Anayo Okoli
UMUAHIA—THE member representing Abia State Central in the state House of Assembly, Chinedum Orji, has accused the Enugu Electricity Distribution Company, EEDC, of frustrating his effort to install new transformers for his constituents.
Orji, who is the Leader of the House, said EEDC was asking for N2.8 million to energize each of the 11 transformers he has procured for his constituents, a demand he described as outrageous and crazy.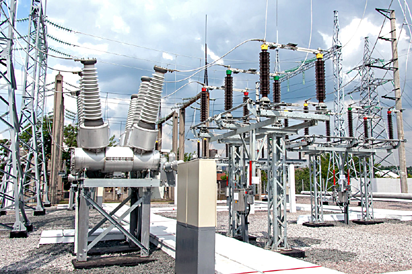 Addressing stakeholders and members of the executive committee of the three wards that make up his constituency, the lawmaker told them that he had suspended the installation till the company decides to do something reasonable.
"I am withholding the installation for now until EEDC comes to their senses," the lawmaker said and urged the people to be patient, assuring them that they would have the transformers to improve their electricity supply.
Meanwhile, worried by the biting hardship in the country, the lawmaker has instituted scholarship schemes for indigent secondary school students and undergraduates in his constituency as a way of providing succour and relief for them.
According to him, N1 million each was set aside for the schemes.
"At least 10 undergraduates would benefit, while the N1 million set aside for indigent secondary school students in the constituency would cover more number of students."
The Abia House Leader, however, urged the stakeholders to be sincere in selecting real indigent students so that the fund would serve the purpose it is meant for.
"This is not for political party members. Every genuine indigent student is qualified to benefit irrespective of the political affiliation of the family. You people [PDP ward executives] will handle it. But I need to have genuine indigent students to be the beneficiaries. Don't make it a political party affair, please. I represent everybody in the constituency", the PDP law maker said.
He warned that he would openly screen the names compiled before the disbursement of the money to ensure that real indigent students were selected and any name that greeted with disagreement would be dropped immediately.
According to him, he was moved to float the scholarships because of the hardship some parents were passing through to educate their children and would not like the purpose to be defeated even as he promised to enhance and enlarge the scholarship provisions if it is handled well by the stakeholders.
Hon. Orji who has rehabilitated at least a primary school in each of the three wards in the constituency and has commenced work on others, said that he would like to see the pupils in his constituency study in an environment conducive for learning.