By Oba Michael Soyebo
Come Friday 28th of April, 2017, Ilesha, Osun   state will be playing host to family, friends and well wishers of Lagos business woman cum society lady, Princess Toyin Kolade as she throws a funeral to bury her mum, Princess Folorunso Adejuyigbe.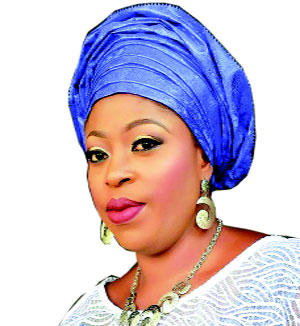 The Adejuyigbe matriarch who died at age 92 on the 17th of October 2016 is survived by children and grand children. We gathered that the entire socio-political circle is on a red alert for the superlative ceremony which will indeed draw the movers and shakers of Nigeria's business and social establishment to Ilesha.
On Friday, 29th April, 2017 a Christian wake-keep will hold followed by the burial service which will take place on Saturday, 29th April, 2017 at her residence, Oke Ibukun stadium. An outing service will be at C&S church, Oke Oye district Hq Ilesha. Guests, well wishers will be entertained at King's Mega Event Centre, Ilesha.
Toyin Kolade's mum is from the royal ruling family of Biladu ruling house and Arimoro Royal ruling house in Ijebuland. King Wasiu Ayinde Marshal, Yinka Ayefele and other top musicians will thrill dignitaries at the high octane burial which will indeed cause a mega buzz in Ilesha, Osun state.