The Independent National Electoral Commission, INEC Tuesday enumerated challenges to free elections in the country noting poignantly, the nomination of ex-convicts and certificate forgers by political parties whom it claimed the commission is powerless to disqualify.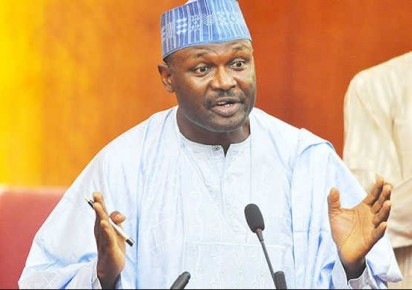 INEC chairman, Prof. Mahmood Yakubu spoke at the stakeholders' validation conference on the 2017 to 2011 strategic plan of the commission also affirmed that 225 officers of the commission indicted for electoral malpractices would remain on half salary until they prove their innocence or otherwise.
Tuesday's stakeholders' conference drew election stakeholders including chairmen of political parties, civil society organisations, representatives of the media and strategic partners of the commission who subjected the strategic plan to extensive review.
Representatives of the Forum of State Independent Election Commissions, SIECs at the stakeholder conference while lauding the salutary and exemplary role of INEC, nevertheless, called for prompt release of funds for all elections noting that the election day is itself the culmination of several events that require funds.
Goodwill messages were taken from a number of stakeholders including the director-general of the Voice of Nigeria, VON, Mr. Osita Okechukwu who canvassed for prompt release of funds to INEC and the country director of the International Federation of Electoral Systems, IFES,
Subscribe for latest Videos