… to begin free treatment in 57 PHCs
By Chioma Obinna
As the world yesterday marked this year's World Health Day with the theme: "Let's Talk Depression", the Lagos State Government has raised the alarm over increasing rate of suicide in the state, lamenting that the current recession has made the situation to be worse.
To this end, there are plans to commence treatment of depression and other mental disorders in the state's 57 flagship Primary Healthcare Centres, PHCs. Addressing a press conference to mark the 2017 World Health Day, the State Commissioner for Health, Dr. Jide Idris also disclosed that the State has opened two helplines; 08058820777 and 09030000741 through which the residents can ask questions and seek help from experts for early intervention.
Idris who noted that mental health, particularly depression has become a public health concern and a major cause of suicide said statistics released by the World Health Organisation, WHO, showed that 300 million people are now living with depression, an increase of more than 18 per cent between 2005 and 2015.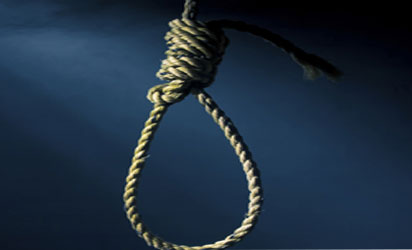 According to him, "Depression is characterised by sadness, loss of interest or pleasure, feelings of guilt or low self-worth, disturbed sleep or appetite, feelings of tiredness, and poor concentration.
Similarly, depression is a leading cause of disability worldwide and a major contributor to overall burden of disease. "Depression can impair an individual's ability to function at work or school or cope with daily life. In its most severe form, depression can lead to suicide."
Idris said that depression can be prevented or managed.
He said the current situation calls for a change in the attitudes that perpetuate stigma and discrimination that have isolated people in the past.
"The cases of suicide in the state have further substantiated that mental health deserves much higher strategic priority and it is a signal with an articulate and unified voice behind it." he added.
On his part, a Consultant Psychiatrist at the Lagos State University Teaching Hospital, LASUTH, Prof. Abiodun Adewuya said: "Per week in Lagos State University Teaching Hospital, LASUTH, we have nothing less than 2 to 3 mentally ill destitute that are picked from the streets, treated free.  "For suicides, the rate seem to be high and there is focus on it now and the methodology is bizarre," he added.
Subscribe for latest Videos