•Clark, Adebanjo, Afonja, Anyaoku, Nwobodo speak
By Clifford Ndujihe, Deputy Political Editor
LAST week, old members of the Sigma Club of the University of Ibadan, held a dinner in honour of President General of the Igbo apex socio-cultural organisation, Ohanaeze Ndigbo, Chief John Nnia Nwodo, in Lagos.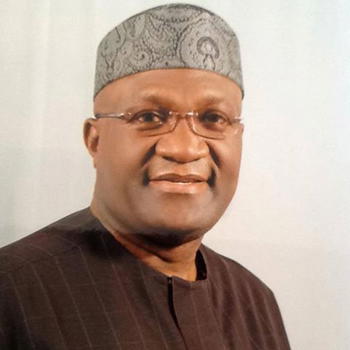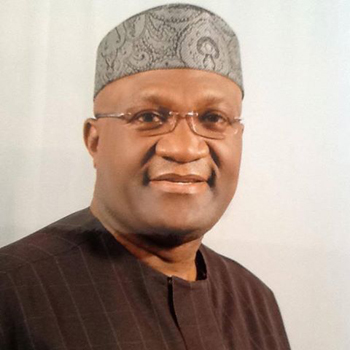 At the event, some eminent Nigerians such as Elder Statesman and Ijaw leader, Chief Edwin Kiagbodo Clark; former Secretary General of the Commonwealth, Chief Emeka Anyaoku; Afenifere elder, Chief Ayo Adebanjo; former governor of old Anambra State, Chief Jim Nwobodo; and Professor Biyi Afonja, urged President Muhammadu Buhari to take immediate steps to restructure Nigeria and prevent the country from disintegrating. According to them, the unity of Nigeria and harmonious co-existence of the various ethnic nationalities will be deepened by fiscal federalism and restructuring of the polity.
Speaking at the dinner, Chief EK Clark said: ''Nigeria is very sick today. The Nigeria, which our founding fathers like Chief Obafemi Awolowo, Dr Nnamdi Azikiwe and Sir Ahmadu Bello bequeathed to us, is no longer what we have. At independence, we had a constitution that said there would be three regions, no one is superior to the other. Every region developed at its own pace using what it produced. We had fiscal federalism. Today, what is produced at my backyard is taken away from me and I am being made to beg for it. This country must be restructured.
''There was a conference in this country to restructure Nigeria but after, they jettisoned it for the status quo to remain. Because of the faulty structure and the people ruling have no regard for other people, people are withdrawing into their regions.''
Urging Chief Nwodo to join hands with other leaders to ensure justice and restructuring of Nigeria, the elder stateman added: ''President Buhari said that we must kill corruption or will kill us but I say restructure Nigeria or non-restructuring of Nigeria will kill Nigeria.''
Also, Chief Adebanjo, who commended Ndigbo for electing Nwodo as Ohanaeze president general, said his election came at a time people like him are needed to move Nigeria forward.
The octogenarian and First Republic politician lamented that Nigeria is now a far cry from the country he also fought for its independence.
Noting that injustice has become the order of the day and qualified people hardly get into power, he said: ''The way forward is restructuring Nigeria now. I hope to be alive when people like John Nwodo will be president of this country as a right not by concession… Good people should get the presidency as a right. You either get it as a right or no Nigeria.''
To Chief Anyaoku, the value system has collapsed in Nigeria and the development is hugely responsible for the menace of graft in the country.
Averring that Sigma Club is a club of gentlemen with values, he said we must strive for the values of integrity, hard work and belief that good character is far above irresponsible personal wealth.
''How much of these values are still in place? We complain of corruption in Nigeria; corruption is the result of absence of those values in our society. Children and adults no longer recognise that success comes from hardwork, that good name is of more value than wealth,'' he said.
Anyaoku also praised Nwodo, adding that his election as Ohanaeze leader ''has inspired in some of us a new confidnce in the organisation'' because he is capable of leading Ndigbo well.
Former governor of old Anambra State, Chief Jim Nwobodo stressed the need for unity and urged: ''Let's begin to see ourselves as agents of unity. Let every Nigerian see other Nigerians as his own.''
Eldest Sigma Chief, Professor Biyi Afonja said the word 'restructuring' is common in Nigeria now because of injustice and marginalisation of various groups.
His words: ''When will Nigeria be Nigeria again?Any Nigerian of school age in 1950 will not have problems understanding what we mean by restructuring…we need federalism in the true sense of it…However, no geo-political restructuring will save Nigeria without mind restructuring.''
Responding, Nwodo, who said he is overwhelmed by the honour, stated that what is happening to the Igbo concerns all Nigerians and must be addressed for the good of all.
According to him, our electoral system has destroyed democracy, our federalism has been completely jaundiced and there is discrimination.
Hammering on the need for restructuring, he said in the First Republic, palm kernel fired the first cement industry in Nkalagu and University of Nigeria, Nsukka in Eastern Nigeria; cocoa fired free education, and first TV station in Africa in Western Nigeria; and groundnut fired the Ahmadu Bello University in Northern Nigeria and queried: ''What do agriculture products fire in Nigeria today?''
Notable Nigerians at the dinner included Chief Jim Nwobodo, Professor Joe Irukwu, Ambassador George Obiozor, Mr. Peter Obi, Rear Admiral Allison Madueke, Chief Guy Ikokwu, Dr Paschal Dozie, Professor Pat Utomi, Mr Jimi Agbaje, Dr Ifeanyi Okechukwu, Mr Emeka Ugwu-Oju and Henry Ajumogobia.
Before the dinner, Nwodo spoke to Vanguard on some burning national issues.
His take on calls for restructuring of the country, agitations for Biafra Republic and state of the nation.
I am already in the public domain on this. My innuagural speech as president general of Ohanaeze made very clear what our views are.
I did say in the course of putting across our view that the infrastructure in our political system has precipitated a state of dissatisfaction, anger, impatience especially on the part of the youths in Igboland. If you belong to a country where you are not being treated equally; where your fundamental human rights are abused with reckless abandon; where in spite of constitutional provisions on federal character, representation in government especially appointed representations are denied you; where your zone has the least number of states notwithstanding two constitutional conferences that recommended more states, you cannot but feel unwanted.
So, the South-East appears to be between self-determination and restructuring of Nigeria.
Essentially, the Igbo are more Nigerian than other Nigerians. There is no part of Nigeria where if you remove the indigenous population, the next largest ethnic group are not the Igbo. I challenge anyone to contradict this.
The Igbo live everywhere in Nigeria, feel at home everywhere in Nigeria and also invest where they live. There is no part of Nigeria where Igbo live that they don't build houses. In Jos, they built Saint John's College; in Ogun State, they built a university; in Sokoto, they built a tomato puree industry; in Lagos, they built   multiplicity of industries not to talk of real estate. They feel at home, they feel it is their country and they can invest there.
Igboland as conquered territory
However, if you go to Igboland, security forces behave as if it was a captured and conquered territory – people under siege. There is no major town that you enter without an  Operation Python Dance  military checkpoint.
If they were checking for arms and on purely national security assignment, you will applaud them but they are toll gates. Between Onitsha and Enugu, I counted 70 checkpoints. On each checkpoint, commercial vehicle drivers drop money on the floor and you watch policemen pick them up without caring whether the Inspector General of Police is following them.
I challenge the media to take a tour of Igboland, assess the military installations and checkpoints, record what they are doing and tell me if you live in such situation whether you won't feel like a conquered territory.
This is about the 20th  time I am talking about it but nobody is doing anything. It is like going after Fulani herdsmen. They carry sub-machine guns, kill with reckless abandon but not one of them is on trial. None of the ones caught in Nimbo, Enugu State has been prosecuted.
The pictures in the social media inundate us about people carrying Ak-47 rifles. Can't the intelligence network pick-up those hints in spite of the security threat they pose? And why hasn't it become a matter of national security   that every state government should create a grazing reserve, owned by the state government, which they charge anyone who wants to graze his cow there and confine the cow to the grazing reserve? Why do we need a bill for that? This is a federation for crying out loud. Every state should determine how movement of cattle should affect it. Why is this impossible?
Igbo, in certain parts of the North, are confined to where they call Sabon Gari. They carry out their trading in a restricted area for visitors in the community. Why is that of cattle different?
I am discussing the issue of national security openly without reservation in the hope that it is only by isolating the critical issues that we can remove the nepotism in them, distill it and face the fact squarely. That is the only way to national reconstruction.
Unaddressed injustices fuel restiveness
If we keep saying these and nothing keeps happening, it becomes impossible to arrest the restiveness of the youths and their determination for self-determination.
The other day, I was reading Chief Mbazulike Amaechi saying that Nigeria is on the brink and that if this continues, it will be difficult to save it as an entity. This should be obvious to everyone. The killings are too many. The other day, it was Benue; it has happened in Nimbo and in Rivers. It is not rocket science to deal with.
On Igbo presidency in 2019
It is a non-issue as far as I am concerned as president general of Ohanaeze. I don't carry membership card of any party. It is an issue for the political parties to deal with. I know that naturally rotation of political offices in the country, states and local governments is ingrained in the constitution through the federal character principle.
However, no party has called for nomination and agitation for presidency. It is not the issue now. What Nigerians are asking for is restructuring- for Nigeria to be a true federation. You can't be a federation in name. What makes people a federation is the independence of the federating units. The moment you have independence of the federating units- be they states or regions and fiscal independence, they own their resources but contribute an agreed proportion to the Federal Government, all these questions of who is the president and where he comes from will die down and the presidency becomes a question of who is competent.
On Federal Government's refusal to release the Indigenous People of Biafra, IPOB Leader, Nnamdi Kanu
This is a country operated by the rule of law. The whole essence of the rule of law is separation of powers and independence of the judiciary. When the executive does not respect the rulings of the judiciary, we are in a state of anarchy. The courts have, two times, asked for the release of Nnamdi Kanu. I don't know why he is still being held. I don't understand the security threat that Nnamdi Kanu poses that he will continue to be incarcerated.
I know that Boko Haram is an armed organisation, which has invaded Nigeria with reckless abandon; occupied territories, some of which have been recovered; mounted flags that are not Nigerian flags; and displaced local and traditional authorities. Some of them who were captured have been released. Some of them escaped from detention. Can you imagine a terrorist escaping from detention? Some of them claimed to have renounced Boko Haram and one of them came back with a girl he abducted and they were received in Aso Rock. I do not know of anyone of them on trial in any of our courts today. What has Nnamdi Kanu done in comparison?
In the Niger-Delta, there are Avengers, who have blown up oil wells and pipes. Government is going to negotiate with them. There are all kinds of government policies and programmes aimed at addressing their grievances and travails.
But if it concerns the Igbo, they even concoct situations in order to terrorise the Igbo. It took the Amnesty International to shout before everybody began to take it seriously that 177 people were killed summarily without trial just because they were demonstrating.