By Tonnie Iredia
On March 8, 2017, the Nnamdi Azikiwe International Airport, Abuja was closed for runway repairs. Nigeria's Aviation Minister, Hadi Sirika announced that it would take six weeks to complete the project while making a solemn promise that the airport would reopen for regular traffic on April 19. Many Nigerians including this writer couldn't see the sense in the decision especially as some technical experts and relevant professional associations argued against it. Public cynicism on the project which swelled by the day was accentuated by the refusal of foreign airlines to relocate to the Kaduna airport which had been designated for use during the period of the repairs. There was even the argument that the construction firm handling the project had agreed to do the work in a fairly longer period without closing business fully at the airport. Not many could therefore see the rationale for government's insistence on closing the airport and exposing travelers to several hazards such as longer travel hours and the notoriety of the insecurity of the Kaduna-Abuja expressway. To all of these, Minister Sirika stood his ground.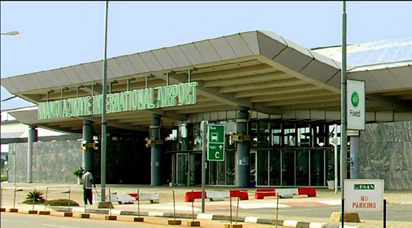 Could he have been right? No one was sure as the rumour mills produced so many reasons for the Minister's "stubbornness" if not arrogance. I became a bit more cautious in disagreeing with him after listening to and watching the media programmes where he confidently spoke as a man with an eye on the verdict of history. Quite unlike many other ministers who often spoke as if they had no option but to do as directed, Minister Sirika spoke as a man in charge; with ample vision and passion. On one occasion, he stunned his interviewers when in an answer to what would happen if his pledge of six weeks fails, he said he would resign his appointment. From then on, i took time to follow his track knowing that government projects hardly keep to schedule just as no government official ever resigns in Nigeria. Sirika reminded me of the old French management expert, Henri Fayol, who counselled project managers to forecast, plan, organize, command, control and coordinate. Sirika did not only engage in effective communication on the project, he spoke before, that is, "pre-event campaign", he spoke during, that is, "progress report" and spoke after, that is "post event publicity" to consummate his assignment.
Now that the task has successfully ended and the airport has reopened ahead of schedule, there is no better time than now, to commend the Minister for a job well done. Readers of this column outsider Nigeria may not see the essence of this eulogy simply because a public official has carried out his mandate. Such readers have a point but that is just because they are only used to their own part of the world where project implementation as an integral part of governance is taken as given. It is not so this way. Apart from what some call 'African time' which accepts lateness as part of life, there is too much of lethargy in developing societies. For instance, although it is true that some of our elections in the recent past have slightly improved; late arrival of men and materials to voting centres is yet to change. And to show that the problem is self-induced, even the voting centres closest to the umpire's offices also get materials late.
The point to be made is that the contractors that handled the Abuja runway repairs that Sirika has just successfully monitored do so many other jobs in Nigeria at snail's speed, a good example being the Abuja-city gate expressway with unending diversions. So, the Minister  having established beyond reasonable doubt that he understands the language of the construction companies should be elevated to a full Minister of works to help us put an end to the practice of unending road construction.  In Abuja for example where so much has been invested on the subject, it would be nice to see to the end of at least one job. In the last 10 years (2 during Yar'Adua's tenure, 6 during Jonathan's time and now 2 since Buhari came) the Abuja airport road has remained under construction. So, whether it is that road or the other major one by the games village or the overhead bridge close to the A Y A junction, let's have the Sirika effect. Otherwise, by the time the current parts are finished, the earlier part would have gone bad making it hard for society to ever enjoy the benefits of such projects. After all, was there no completion date in the contracts? If so, is that how the international companies work in their own country?  Let Sirika, our own choice of Minister of the year move that way for action so that Fashola can squarely face the job of lighting up Nigeria
It is hoped that other Ministers would emulate Sirika and live up to their call to duty. This is not to say that no other person has done any work because we can't pretend that we are not hearing about Audu Ogbeh in Agriculture. We are also aware that many people assisted Hadi Sirika to excel but there is doubt if many will disagree with our commendation for him. Accordingly, as a column that would have torn the man to pieces if he didn't keep his pledge, we are obliged to honour him. Let us also use this medium to propel government to always give such credible awards and depart from the past practice of awards that no one could understand. Here, we need to be more careful with our handling of our national honours awards which often go to certain office holders not on account of what they initiated or achieved but simply because of the high office they held. To make this point clearer let's recall the 2010/2011 period in which almost everyone in charge of our security framework was on the national honours list shortly after Boko Haram had moved swiftly to bomb the Mogadishu Barracks, then the  United Nation's building and the Police Headquarters in Abuja! If we were patient, such awards would have deservedly gone now to the liberators of Sambisa forest.