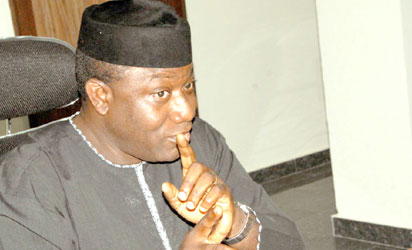 Fayemi
By Gabriel Ewepu
THE Federal Government has called for accountability in the mining sector to enhance investors' confidence to address leakages. This was stated by the Minister of Mines and Steel Development, Dr Kayode Fayemi, in a keynote address at the 53rd Annual International Conference and Exhibition of the Nigerian Society for Mining and Geosciences, held in Abuja.
Fayemi who said the theme of the conference, 'The Extractive Industry: Imperatives for Wealth Creation and Employment Generation' should be a wakeup call to Nigerians in developing the sector.
He stated: "Since I became the Minister of Mines and Steel Development, come to understand the stiff challenges facing the sector in Nigeria. The prognosis of this situation is that the mineral and metal sector holds the key for economic diversification in Nigeria which is a condition for job and wealth creation. To create wealth and build an economy something needs to be created – whether it be commodity products, agriculture, mining or mass production – wealth only comes from creation.
"Services do not build an economy they assist in distributing the wealth of the creators. I am sure you all will agree with me that we cannot seriously talk about wealth creation through mining without addressing the issue of leakages in the mining sector in particular and the extractives industries in general. It is imperative that we take issues of accountability and transparency seriously, which will lead to increased confidence in the sector, and enable robust investments.
"As you may be aware, Nigeria is one of the signatories to the global Extractive Industries Transparency Initiative (EITI) (2003), and we established its local subset, NEITI, in 2004. The global watchdog of the extractive industry requires member countries, including Nigeria, to publish on a regular basis audit reports to apprise the citizens with current information and data on what extractive companies paid to governments in terms of royalties, taxes, levies, bonuses, rents, and others, reconciled with what governments received from the companies for their business within the extractive industries.''